Great X20 and X100s hands-on by David Cleland.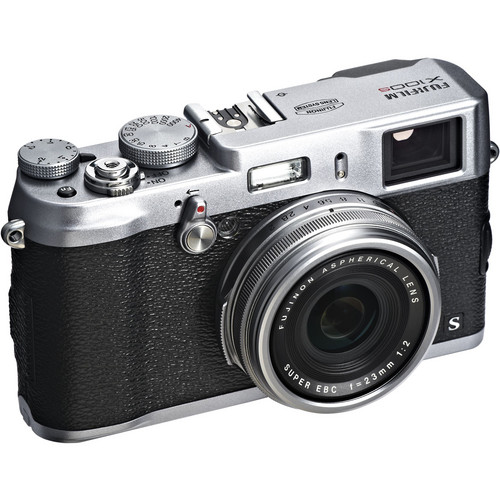 David Cleland had the pleasure to play with Fuji's new toys and posted a X100s hands-on (Click here) and a X20 hands-on (Click here). He writes: "Genuinely I think both the X20 and X100s are cameras to get excited about. I suspect they are names that will appear on the "Camera of Year" lists of 2013."
He owns a X100 (price & specs) and had the opportunity to test the X100S. About the X100 he says: The X100 taught me that you can be creative in the camera without having to rely on post production processing. In short the X100 became my every day camera. But now there is the amazing X-Trans sensor.
Physically the camera is almost identical to the X100, there is the addition of the 'S' to the logo and the all important Q button but also the focus options are now M-C-S rather than M-S-C as they were on the X100. The big changes come on the inside, a 16.3 megapixel APS-C X-Trans CMOS II a a Lens Modulation Optimiser and the new EXR processor are just a few of the highlights.
So, does the X-Trans sensor make a difference?
In short, in complete certainty and after just a few hours I was able to conclude the answer is a definitely YES. The image output is breathtaking
Check out his review at FlixelPix and the many amazing pics he shot with the "super sharp" Fujiflm X100S, or have a look at his pics on Flickr. Keep in mind that all X100 accessories are compatible with the X100S.
Fujifilm X100 price check: Amazon, Adorama, B&H, eBay
Fujifilm X100S pre-order options: Amazon, Adorama, B&H, eBay