Get Inspired :: Stunning Images at the TOP OF THE SHOTS X-Shooter Facebook Zone!
Okan Yilmaz: Kids n Ducks X-T1, 18-135mm Vietnam
www.fb.com/OkanYILMAZ.Fotograflari
_ _ _
NOTE :: HOW TO SEE THE IMAGES
To see, add and vote images click on "Photos" and then "See All"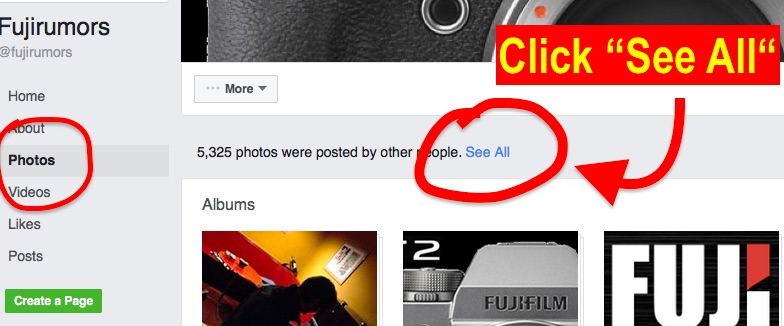 Here are the most liked images of the Fujirumors facebook page… and keep it up, share and vote your absolute favorite X-shot… and here is how to do it:
1) SHARE & DESCRIBE: go to the Fujirumors facebook timeline and submit your favorite X-shot (and a short description) in the timeline by selecting "Photo/Video" .
2) VOTE & COMMENT: All the images will be displayed at the Fujirumors facebook photo page (click "See All"). You can vote, share & comment the images there.
NOTE: The next selection will start from those images shared starting from October 3!
Enjoy the X-shots

Push READ MORE… and Get Inspired!
_ _ _
HatCat Photography‎: Upstairs. Shot with #fuji #xpro2 and 23mm 1.4 during a morning walk. Processed in LR with #classicchrome and split toning. Particle brushing in Photoshop. Instagram / Facebook / 500px
_ _ _
Okan Yilmaz‎: White in Red, Vietnam. X-T1, 18-135mm
_ _ _
Jörgen Bergström‎F: Camping at my favorite campground with friends – "Stars above and around you" (Fuji X-Pro2, Samyang 12mm, IS01600, F2, 25 sec – edited in LR to my liking) BelePhotography
_ _ _
Georg Hirsch‎: Piazza del Campo, Siena, Toscana. Fujifilm X-E2, Samyang 12mm f2.0, ISO 400, 1/1600 sec @ f5.6, B/W-conversion with Nik Silver Efex Pro
_ _ _
Okan Yilmaz‎: Fishermen, Vietman X-T1, 18-135mm
_ _ _
Venia Pavlos: In an ocean of sand- X T1 with Xf18-55 @ 18mm f.2.8
_ _ _
Okan Yilmaz‎: Flute X-T1, 18-135mm
www.fb.com/OkanYILMAZ.Fotograflari
_ _ _
Der Lichtklicker‎ "Low Tide Sunrise": #Fujifilm X-T1 + XF10-24mm @14mm (ISO200 / F13 / 5.3s)
_ _ _
Okan Yilmaz‎: Soul of Red X-T1, 10-24mm
_ _ _
Michele Costigliola Kids Fuji x100s © Michele Costigliola
_ _ _
Okan Yilmaz: X-T1, 18-135mm – Vietnam
www.fb.com/OkanYILMAZ.Fotograflari
_ _ _
Holger Glaab: Frankce, Fort Douaumont, 2013. Fuji X-E1, XF18-55, f2.8-4 @f7.1, 6sec, ISO200
_ _ _
Okan Yilmaz‎: Running on Desert, Vietnam X-T1, 18-135mm
_ _ _
David Butterell‎: Skydive Hibaldstow's SMG Turbo Finist under the Lincolnshire night sky. XT-1, Samyang 12mm lens, 27 second exposure
_ _ _
Okan Yilmaz: Color Sky, Turkey X-T1, 18-135mm
_ _ _
Marco Schütte: Portraiture of a female roe deer – Taken with Fuji X-Pro2 and XF 100-400
_ _ _
Okan Yilmaz‎: Trio X-T1, 18-135mm, Vietnam
_ _ _
Phil M Philm‎: I had spotted the great light on the river a few mins earlier. Then saw this guy washing his clothes and bathing. I spoke to him and asked if he was cool with me shooting. He had such an interesting and sad face. X-Pro2 35mmf1,4 – India
_ _ _
Fernando Peres Rodrigues‎: Sunset at Adraga Beach
_ _ _
Yansen Sugiarto‎: If Not For You – Series. Fuji X100s & Fuji TCL-X100
_ _ _
Okan Yilmaz‎: Traces X-T1, 10-24mm
www.fb.com/OkanYILMAZ.Fotograflari