Full Fujifilm X-H2 Specs Leaked, but Not All is Correct – I confirm 1/180,000 ES Speed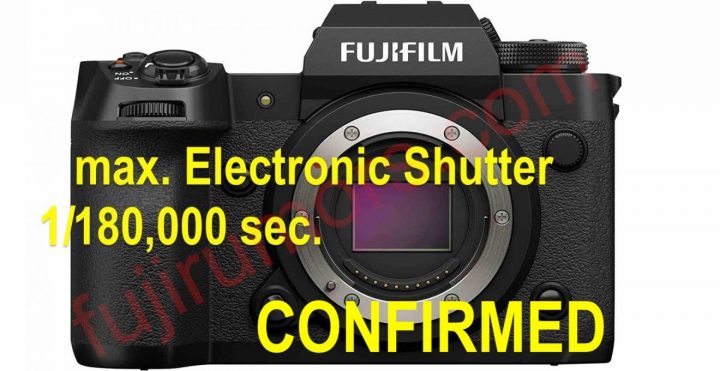 The full specs of the Fujifilm X-H2 have been leaked by Nokishita.
And it took no time for some to notice that they list the fastest electronic shutter speed at 1/80,000, and even less time for others to point the finger towards a wrong rumor I have shared.
But here is the thing: it's not FujiRumors that is wrong.
I confirm (and it is 100% correct) that the electronic shutter will be 1/180,000 fastest.
Look, same happened with the price of the GF80mmF1.7, where FujiRumors leaked a different price compared to Nokishita, and it turned out we were correct.
And to be fair, that's not even Nokishita's fault. Fujifilm has just send out to press and stores the specs with an error, which Nokishita then simply copied. So it's the stores that have wrong information from Fujifilm. No fault on Nokishita, who remains the greatest of all of us.
Anyway, 1/180,000 electronic shutter. That's it. I wonder who needs it, but it will be there
Follow FujiRumors on Patreon, Facebook, Instagram, RSS-feed, Youtube, Flipboard and Twitter
The Fastest Growing Fujifilm Group
Join Our Owners Groups