Full Frame X200 coming 2014?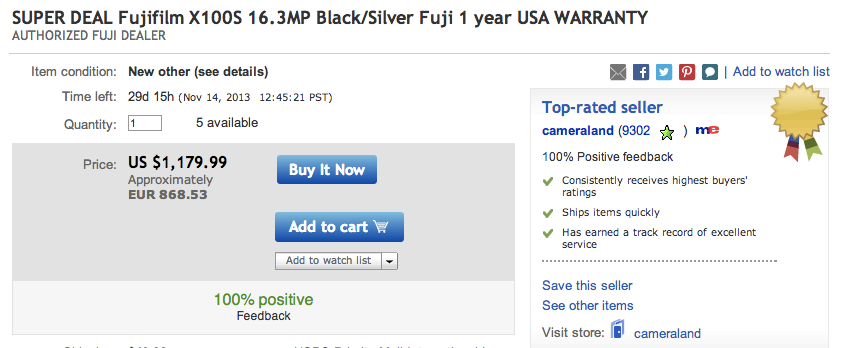 [/shoplink]
You can [shoplink 17626 ebay]save $120 on the X100S here[/shoplink] if you purchase the X100S at top rated eBay reseller camerland. Good deal also on a demo X100S at eBay seller kenmorecamera here. You will [shoplink 17627 ebay]save $100 here[/shoplink].
_ _ _
This could be Fuji's answer to the
FF Sony A7r 
and
FF Sony A7
($1,700). According to
xjrumo
(
translation
) Fuji will go
full frame next year
. The fixed lens X200 will focus faster than the [shoplink 14322]Sony RX1[/shoplink] and have in body image stabilization!
xjrumo has proven to be right in the past… and let's hope also this time. I'll immediatly contact my sources and try to confirm it ASAP.