Fujinon XF16-80mm f/4 to be Sold as Fujifilm X-T3 Kit Lens towards End of 2019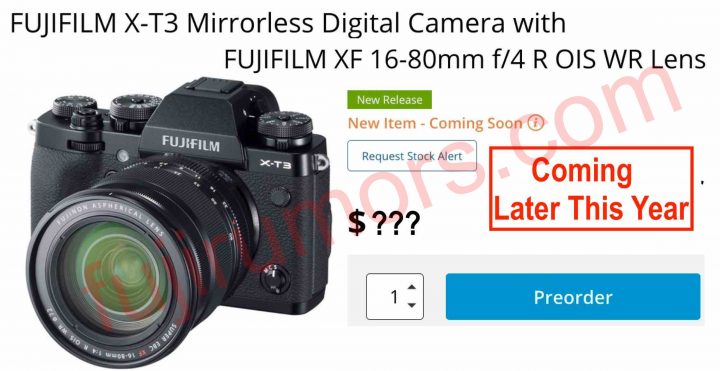 When the Fujinon XF16-80mm f/4 was launched back in July, I wondered why Fujifilm didn't give us the option to buy it bundled with any Fuji X series camera.
Some FR-readers said it's because the lens is not yet available, but IMHO, this does not make sense, since Fujifilm could simply take pre-orders on a camera/lens bundle, just as they take pre-orders on the lens only.
So I hit up a couple of sources, and I got the following answer.
The Fujinon XF16-80mm f/4 will be initially sold only separately (it will ship September), but towards the end of the year, Fujifilm will offer it as a bundle with the Fujifilm X-T3.
So, if you plan to purchase both, the Fujifilm X-T3 and the XF16-80mm f/4, then I strongly recommend you not to purchase both items separately in September, but wait a few weeks until the bundle X-T3/16-80 bundle is out, since you might save a few bucks.
The sources specifically mentioned the bundle with Fujifilm X-T3 and did not mention other cameras. Which does not mean other bundles can't be included.
Summer is almost over, and the time for rumors is coming!
So do you want to have fun?
Then make sure to follow FujiRumors on Facebook, Instagram, RSS-feed, Youtube, Flipboard and Twitter.
Rumors and Discussions

Stay in the Loop