FUJINON XF 8-16mm F2.8 WR Filter Holder System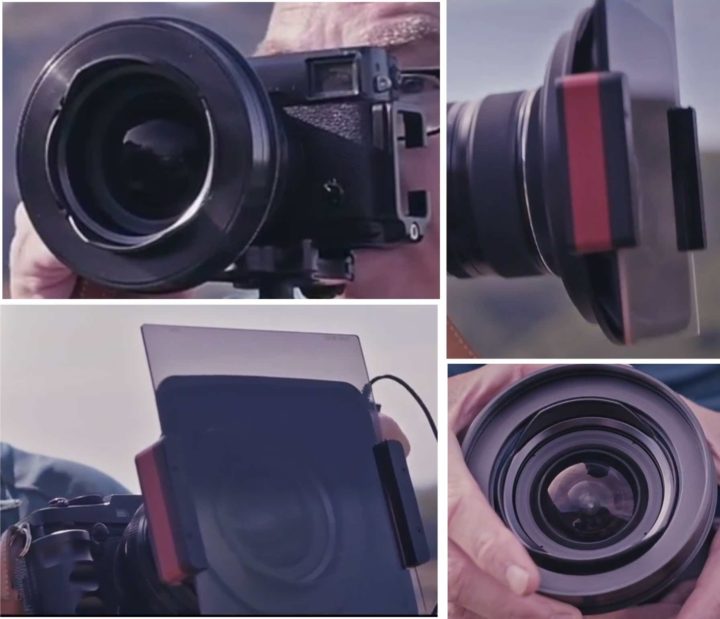 Fujinon XF 8-16mm F2.8 WR
If you have followed our recent XF 8-16 live blogging, you will not have missed Jonas Rask's (beautiful) first look about it. In his review, Jonas writes about the XF 8-16mm F2.8:
"There's no front filterthread. The lenshood is permanently fixed to the front of the lens like for example the Samyang 8mm fisheye. This means that for all you long-exposure landscape geeks, you will need to wait for your filtersystem manufacturer to provide a filter adapter. This is far from ideal, and to me it's the single biggest flaw of this lens.
Supposedly not released until November, the wait for the 8-16mm f/2.8 to be released will give the filtersystem manufacturers some time to launch a filter holder system."
Well, there are currently already working filter holder system options for the XF 8-16mm F2.8, as you can see from the screenshots above, taken from Mark Gilligan's video shared at the Fujifilm's global youtube channel here.
In this case it looks like a LEE Filters lens adapter ring filter holder, maybe the SW150 holder.
Follow FujiRumors on Facebook, RSS-feed, Instagram, Youtube and Twitter