Fujinon XC/XF 30mm F3.5 Patent Found, but….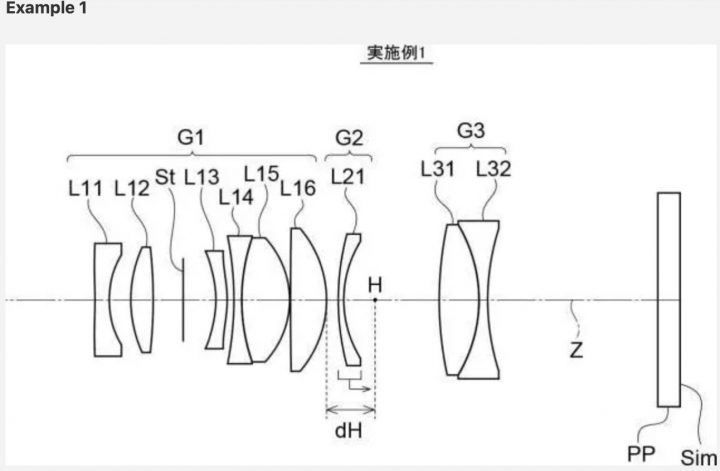 The patent for a Fujinon XF35mm f/3.5 or XF35mm f/3.5 has been spotted by Asobinet. Down below the details (google translated):
As of November 1, 2021, Fujifilm's patent application has been published. It includes some small, lightweight standard single focus examples that will be the "35mm F3.5" for APS-C mirrorless cameras.
[Publication date] November 1, 2021
INDUSTRIAL APPLICABILITY: Imaging lens and imaging device
[Application date] April 23, 2020
[Name or name] FUJIFILM Corporation
PROBLEM TO BE SOLVED: To provide an image pickup lens which is compactly configured, has good optical performance, and is advantageous for speeding up focusing, and an image pickup device provided with the image pickup lens.
Some might think it is the patent for the GF30mm f/3.5, but Asobinet remarks how considering the angle of view this should be an APS-C lens.
Focal length: 30.85
F value: 3.51
Angle of view: 47.8
In roughly that range, Fujifilm already offers:
Asobinet remarks: "Considering the filing time, it may have been a proposal that was being considered in the process of commercializing the " XF27mmF2.8 R WR ".
As always, keep in mind that 99,9999% of the patents we report about will never see the light of the day. Just search for "patent" on FujiRumors, and look at all the stuff that has been spotted in 10 years of blogging and never became a real product at the end.
via Asobinet
The Fastest Growing Fujifilm Group
Join Our Owners Groups
Join Our Facebook Pages