Fujinon X Mount Glass Roundup: XF80mmF2.8 Optical Limits Review, Voigtlander Nokton 35mmF1.2, Vbestlife 50mmF1.6 Tilt and More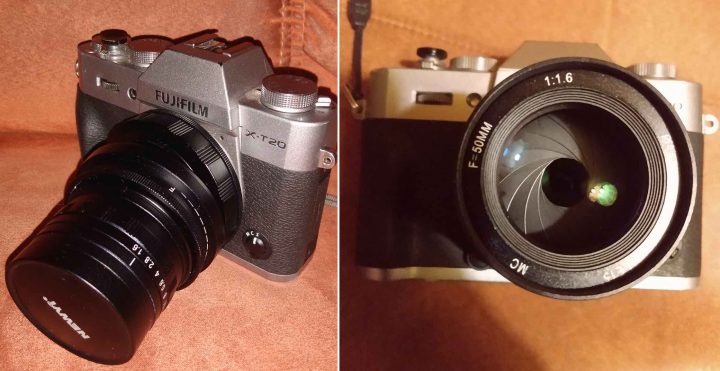 Here is a roundup that includes third party and native Fujinon XF mount lenses.
Have a fantastic weekend!
X Mount Glass Roundup
VBESTLIFE Tilt Lens 50mm F1.6 FX Mount tilt lens First Impressions shared to me by FR-reader Viktor:
I have no experience what so ever with tilt lenses, let's see what I can get out of it. Anyway I've bought it for 50€ at Amazon (I think the price was a mistake). They sell now for around 150. Mechanical quality is not on pair with brilliant TTartisans or Andoer or Pergear.
Everything feels a bit cheaper. Not as smooth. Apperture ring has no clicks and turns way too easily. Focus rind is ok but not super smooth like TTartisan 17mm f1,4. And I keep confusing focus and aperture rings…Focus ring is way to narrow and has no focal distance indications (It's a tilt lens anyway).
By the way it has a gazillion aperture blades, and the opening is really round.
And it has a screw cup.

I have to test the optics more and hope to upload some sample pictures next week.
But what I can say for now, optics seem to be ok and I really like the bokeh and this sweet spherical aberration wide open (Just a bit, and I always adore it, see XF35 f1,4 or my all time favorite 1st. gen 23f2 of the X100 series, oooowheee). And it looks like it's not really black inside so I get more flare in the corners from whatever light source close enough to the frame than from my 5€ Soviet Industar-61 50mmf2,8.

All in all I think 100€ is Ok for the lens, but 150 seem a bit too much for a cheap Chinese lenses lover like me.
Native X Mount lenses
Fujinon Lenses

Videos