Fujifilm XF 200mm F2 Lens Rumors Confirmed… How Much Would You Pay for It?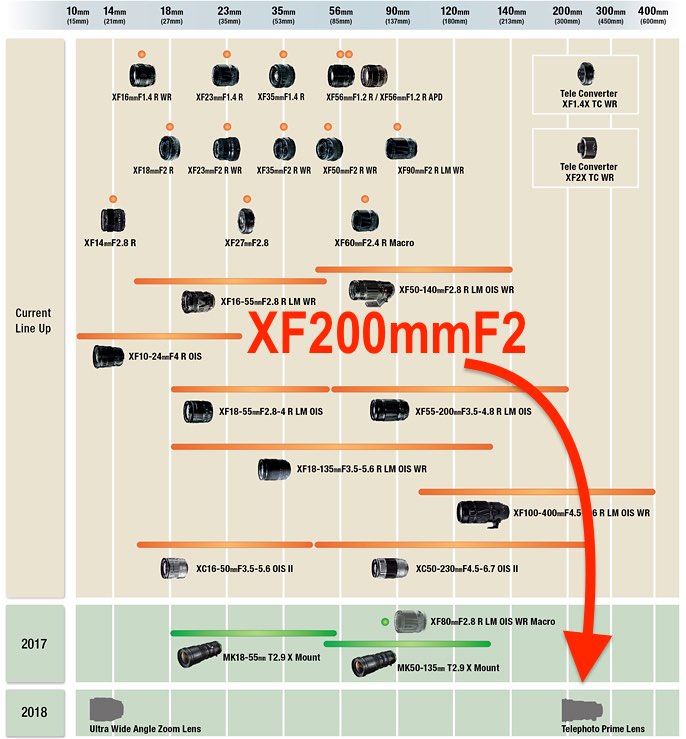 Do you remember the first XF200mmF2 rumor?… No?… Oh well, that was quite some time ago indeed (February 2016!!!)
But you guys are now just as experienced as me, when it comes to Fujifilm rumors, and you know perfectly that in the fantastic Fujifilm world everything can change anytime.
Lenses in the official Fujifilm roadmap can be scratched (XF 120mm) or changed (from XF56/1.4 to XF56/1.2), products at an advanced development stage can be cancelled (X-Pro1s), prices of brand new X-gear can change just 2 days after they have been announced (X70) and a lot more.
This is why our sources always kept an eye on the "old" XF 200mm F2 rumor… ready to inform us if there will be any changes.
In fact, after the first XF200/2 rumors we shared and the huge debate we had on Fujirumors in several articles, Fujifilm officially said that they are still undecided between XF200/2 and XF200/2.8. Quote: "There's a big difference between a 200mm f/2.8 and a 200mm f/2 – they're totally different."
Shortly after the Fujifilm manager statement, on March 1, 2017, I confirmed here that the XF200mm is still planed as F2 lens.
Well, I just got another update, and once more I can say, that at this stage Fujifilm is still working on the XF 200mm F2 lens… and that's a good thing, since the majority of those, considering to buy the XF 200mm, prefer to have a max. aperture of F2.
Of course, the more time passes, the more it is unlikely that Fujifilm will change it to F2.8… but as we all know, nothing is impossible in Fujiland :)

Loading ...

Loading ...