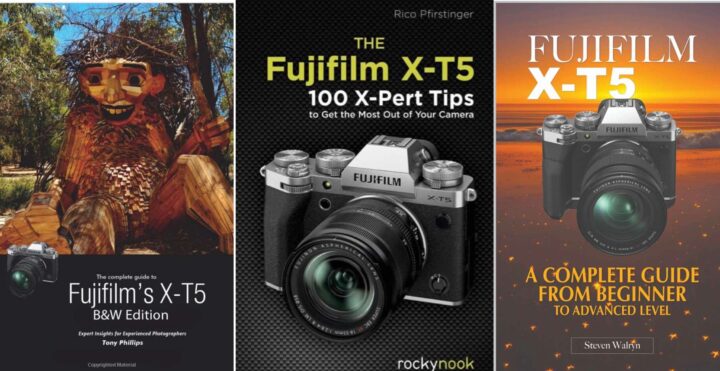 We already reported about the Fujifilm X-T5 book of Rico Pfirstinger that will be released in July. Rico is also working on the equivalent Fujifilm X-H2 and X-H2s book. That one will come in August.
I have owned a couple of Rico's books and I can wholeheartedly recommend them.
However, there are of course also other books out there.
Another author that has covered Fujifilm cameras in many books is Tony Phillips. His X-T5 is already available for example at Amazon USA here (and other Amazon countries here).
At Amazon you'll find the B&W version of his book. For the full color version you have to purchase it directly at Tony Phillips website here.
[
UPDATE
: in the description to this book they write the X-T5 is a 26MP camera. So definitely don't buy this book] Of course there are also other books out there, such as the one of Steven Walryn called "
Fujifilm X-T5: A Complete Guide From Beginner To Advanced
", a ultra cheap book compared to the other options. But I am absolutely not familiar with Steven's work and I personally recommend to stick with Rico or Tony.
I will personally go for the Rico Pfirstinger X-T5 book. I found them brilliantly written and to the point.