Fujifilm X-T3 New Features Guide for Firmware 4.00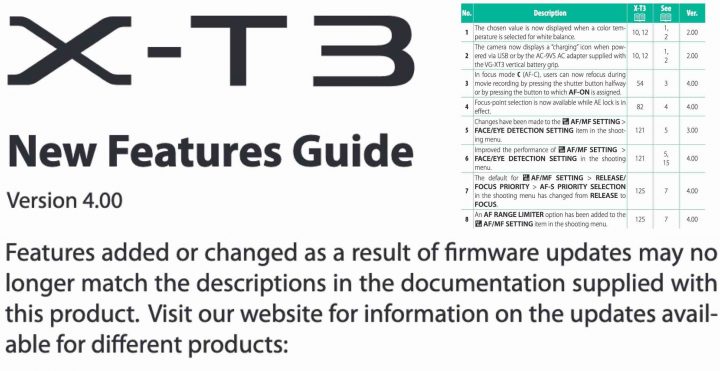 Fujifilm has just released firmware 4.00 for Fujifilm X-T3.
It's a major update, and hence it requires an update to the manual.
You can download the new features guide in several languages:
For more details about the firmware and the download link, check out our previous article here.
Follow FujiRumors on Patreon, Facebook, Instagram, RSS-feed, Youtube, Flipboard and Twitter
Join Our Owners Groups
Join Our Facebook Pages