Fujifilm X-T3 in STOCK at BHphoto and Adorama. Ships within 1 to 2 Months at AmazonUS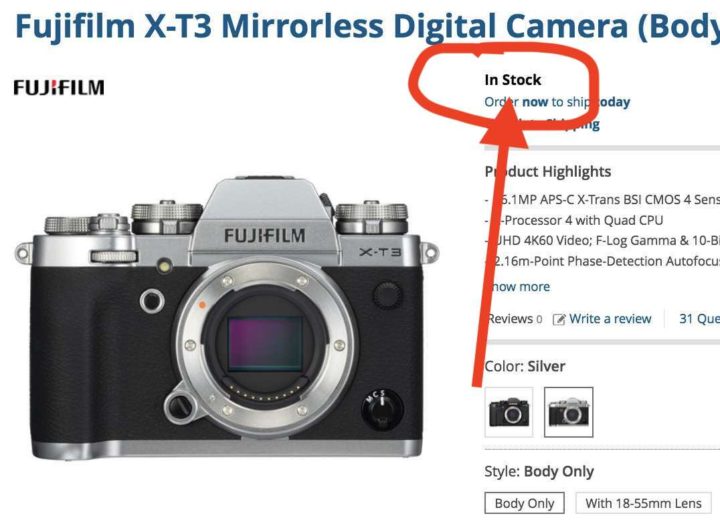 Fujifilm X-T3 in Stock
The Fujifilm X-T3 is now in stock at BHphoto here and Adorama here.
AmazonUS seems to have sold out its stock already, and now expects to ship them within 1 or 2 months. You can still find it at AmazonUS via third party seller.
I just hope this is not a bad sign, meaning that once the first batch is sold, we will have to wait months to get the next one shipping.
The Fujifilm X-T3 is in stock also at CameraPro (AUS) as well as in some EU stores. Check out the full list below.
Fujifilm X-T3
USA: BHphoto, AmazonUS, Adorama, Focuscamera
AUS: CameraPro
EU: CalumentDE, DigitechCH, WexUK, PCHstore, AmazonDE, AmazonUK, AmazonFR, AmazonIT
News, Rumors and Community: Fujifilm X-T facebook group / Fujifilm X-T facebook page