Fujifilm X-T3 Disassembly and Teardown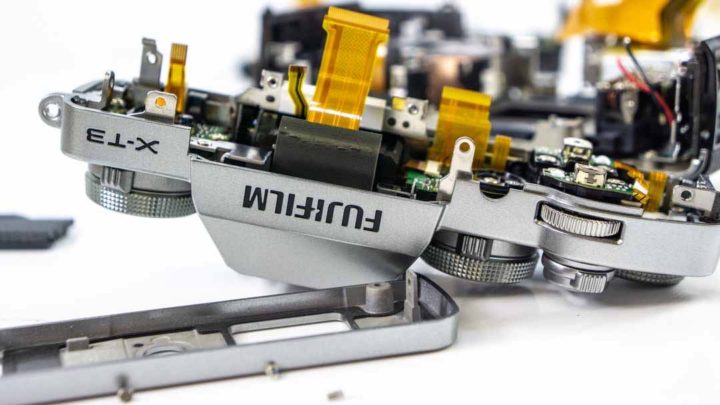 Fujifilm X-T3 Teardown
Pat Nadolski disassembled the Fujifilm X-T3.
Overall the Fujifilm X-T3, which is made in China, seems to be well build, with a decent weather sealing and in some aspects also better than the much more expensive Sony A7rIII:
"It's easy to forget this camera has dual SD card slots when they're this neatly arranged. Sony's dual SD card slots on the A7R III are both crammed onto one side of the board and look like they're at risk of falling off the edge"
Check out the whole article at kolarivision.
Fujifilm X-T3: BHphoto, AmazonUS, Adorama, Focuscamera
Follow FujiRumors on Facebook, Instagram, RSS-feed and Twitter.
News, Rumors and Community
Fujifilm X-T facebook group
Fujifilm X-T facebook page