Fujifilm X-T2 slightly bigger than X-T1 :: Real Life Size Comparison COMING SOON (Trusted Japanese Source)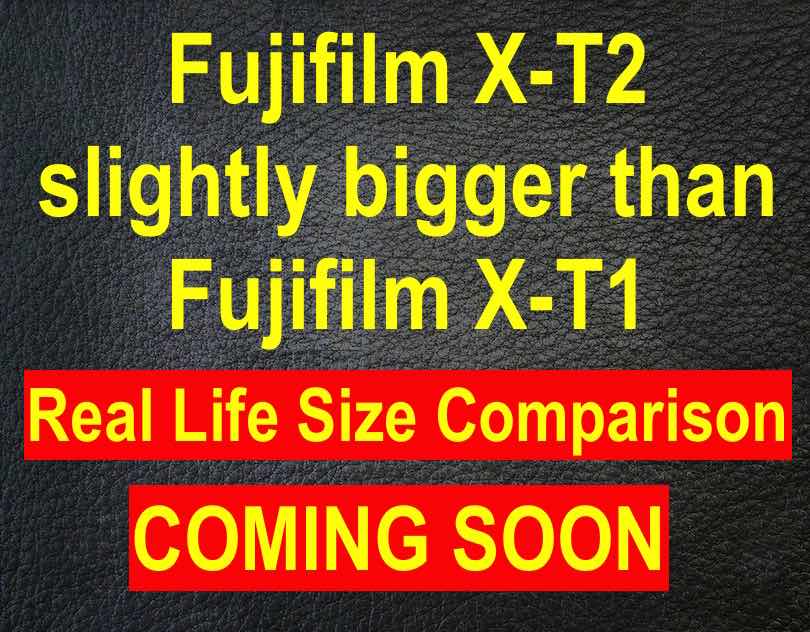 The X-T2 Size
I had a quick skype call with the trusted Japanese Source about the Fujifilm X-T2.
The source confirmed basically all the Fujifilm X-T2 rumors so far. I asked about the X-T2 size, and the source told me that the Fujifilm X-T2 is slighlty bigger than the Fujifilm X-T1. On my question, how much bigger it will be, the Japanese Source said it should be able to show it to all of us soon (it should be a matter of hours).
As soon as I will get the image(s), I'll inform you on Facebook and Twitter. Then just give me the time to put a watermark on them and I'll share the imange(s) with all of you here on FujiRumors.
stay tuned…

Fuji X Forum, Facebook, RSS-feed and Twitter