Fujifilm X-T100 Firmware 1.20 Released in Addition to Updated Fujifilm X-T3 and Fujifilm X-H1 December Firmware Details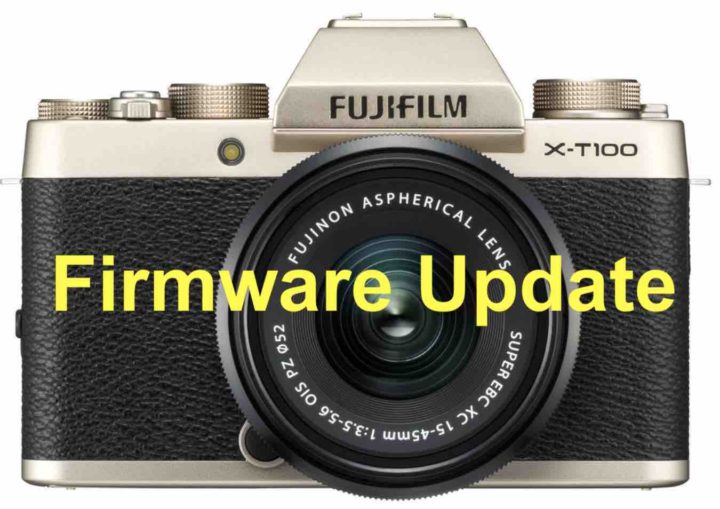 Fujifilm X-T100
Fujifilm has just released Fujifilm X-T100 firmware update ver. 1.20.
Earlier today Fujifilm also published additional details regarding the Fujifilm X-T3 and Fujifilm X-H1 firmware updates coming in December. Check out all the details here.
The firmware update Ver.1.20 from Ver.1.10 incorporates the following issues – download here.
Performance and stability of the main subject recognition function are improved.
Improvement of the exposure compensation dial response.
Fix of slight defects.
X-T100 (save $100): BHphoto, AmazonUS, Adorama, Focuscamera
X-T100 + XC15-45 (save $100): BHphoto, AmazonUS, Adorama, Focuscamera
X-T100 + XC50-230 (save $100): BHphoto, AmazonUS, Adorama, Focuscamera