Fujifilm X-T10 and XF90mm to be announced at 01:00 AM New York Time / 06:00 AM London Time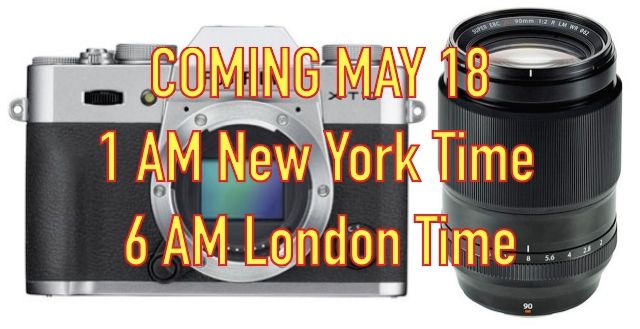 Join the New
Fuji X Forum
After 5 months of Fujifilm X-T10 rumors, I really don't think I can leak more than I've done so far.
Well, there is actually still a last second rumor: the announcement time. As usual if will happen early in the morning in London, and to be precise at 06:00. So this means 01:00 AM New York Time… as always you can expect an intensive Live Blogging here on FujiRumors.
If you appreciated reading months of leaks (hopefully all correct, we will soon see), and also the other 247 articles written in 2015, then feel free Support FR and to pre-order the new Fuji gear using one of the links to US and EU stores I'll share here at 6:00 AM London Time. Thanks in advance to those considering this kind of support… it's your help that keeps this blog running 365 days a year.
So, I'll now take a short rest, before the hectic Live Blogging… see you soon,

facebook, google+, RSS-feed and twitter
100% Fair Trade Chartiy X- Shirt here