Fujifilm X-H1 Roundup: Too Big or Just Right – POLL :: Testing the X-H1 at -20 degrees :: Home Made X-H1 Manual with Tips & More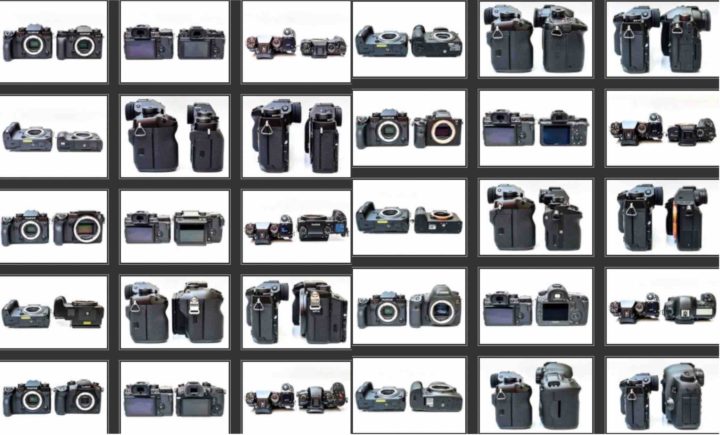 Fujifilm X-H1 Size Comparison – Too Big or Just Right? at photographyblog
Fujifilm X-H1 Roundup
There is an impressive amount of content about the Fujifilm X-H1, and I don't want you to miss anything, so here is another roundup about the Fujifilm X-H1.
I will also launch a poll to see what you guys think about the question raised by photographyblog. Do you think the size of the X-H1 is too big? Or is it just right? Go to photographyblog and check out their comparisons. Then feel free to let us know and vote the poll below.
Personally, I think that the Fujifilm X-H1 was a much needed camera in the line-up, since I have read so many complaints in the past, about the grip being too small on Fujifilm cameras. Now those, who need a bigger grip and also less retro but more DSLR style controls, got a serious option also in the Fujiflm world.
On the other hand, I personally think my X-E3 serves me perfectly well for my needs, and I do not see a need to upgrade to the X-H1. However, I know that my needs are not the universal needs of everybody. Other shooters might well consider the X-H1 their best option in the Fujifilm line-up. World is nice, because it's different.
So go and grab yourself the X-H1, test it, and decide in complete freedom and for yourself, if this is the Fujifilm camera you were waiting for.

Loading ...
_ _ _
Our roundup doesn't end here… you can see how Gianluca Colla tested the Fujifilm X-H1 at -20 degrees, download a self-made X-H1 manual with some tips, and a lot more!
Fujifilm X-H1 – $150 Bundle Savings: BHphoto, AmazonUS, Adorama, Focuscamera
Follow FujiRumors on Facebook, RSS-feed and Twitter
Fujifilm X-H1 Coverage: X-H1 facebook group + X-H1 facebook Page