Fujifilm X-H1 and X-T2 New Firmware Features Guide Manual Available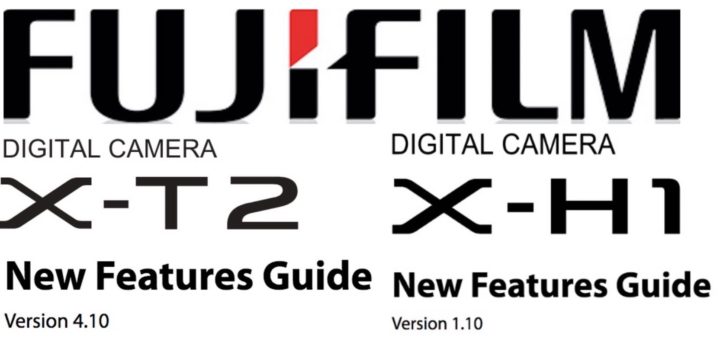 Fujifilm X-T2 and X-H1 New Features Guide
When Fujifilm earlier today released two major firmware updates for Fujifilm X-H1 and X-T2, we reported immediatly about it here on FujiRumors.
Yes, we hate it to make you guys wait, and hence we work 24×7 and 365 days a year to give you non-stop real time Fujifilm news and rumors coverage.
And if you like it to be the first to know, then feel free to get instant notificiation by joining us on Facebook, RSS-feed and Twitter and allow browser push notifications (click on the bell-icon on the bottom right of your browser).
With that said, there is more to report today :)
In fact, along with the new firmware updates for X-T2 and X-H1, Fujifilm also released a new features guide for both cameras.
Earlier today we also reported that:
Happy download and new feature testings to all of you guys :)
Follow & Like FujiRumors at Facebook, RSS-feed, Instagram, Youtube and Twitter
Dedicated Fujifilm Pages for 100% News and Rumors Only