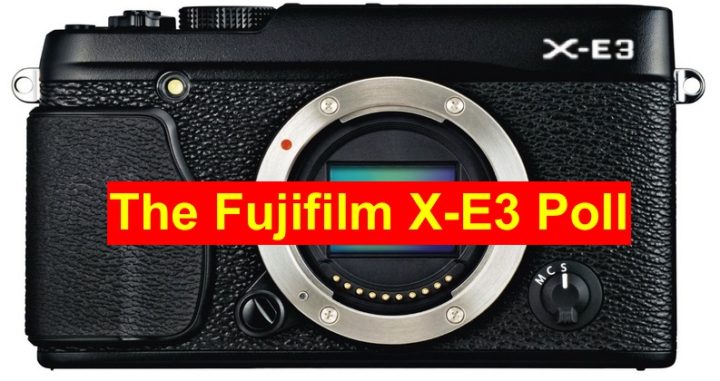 Fuji X Forum member Jano just invited us to vote on his X-E3 poll at the forum.
"With our hopes high that Fuji is actually working on an X-E3 now, I've been thinking a lot about what I would want the X-E3 to be like and for which features I am actually willing (and able) to pay.
Since I've read all sorts of things about what people want ranging from "as cheap as possible" to "make it an X-T2 in rangefinder format" I decided to make a poll to collect all those opinions in a meaningful way.
I am hoping that many people here (and from FR) participate so that I can generate some interesting statistics from the data. Patrick has done some polls but without a bit of background information I believe the value of those polls is quite low (sorry, Patrick ;-)
I am planning to leave it open for about a week and then do an analysis which I will of course publish here in the forum or maybe as a guest post on FR."
I liked the poll and I already did my homework (it took me not longer than 2 minutes). Can't wait for the results next week :)
You can go to the forum to get the link and discuss the poll with Jano, or here is the direct google docs link.
The Fujifilm X-E3 will come this year, maybe this fall.
enjoy your Sunday…

Fuji X Forum, Facebook, RSS-feed and Twitter