Fujifilm X-E2 Officially Discontinued. X-E Future in Hands of Fujiflim X-E3 (but X-T20 Sells Better)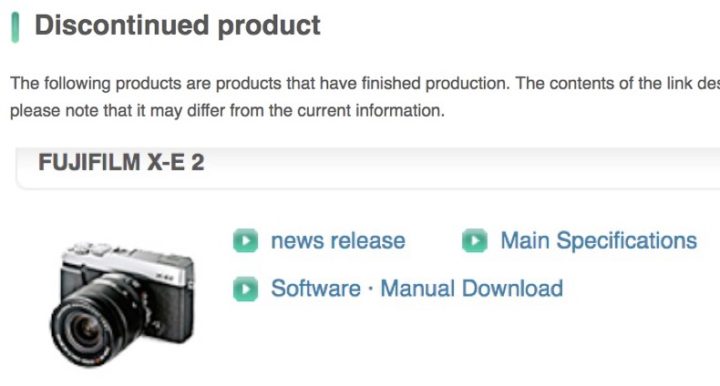 The inevitable is happening… the Fujifilm X-E2 is officially discontinued (but not the X-E2S). Now the future of the Fujifilm X-E line is in the hands of the brand new Fujifilm X-E3.
So how was the sales start for the Fujifilm X-E3, especially compared to the Fujifilm X-T20?
Over the last few weeks, I've kept an eye on the AmazonUS mirrorless best seller ranking, and the Fujifilm X-T20 sales were consistently much better than those of the Fujifilm X-E3.
So it seems that, at least in USA, in the battle joystick (X-E3) Vs. tilt screen (X-T20), most people go for the tilt screen.
Fujifilm X-E3: BHphoto, Adorama, AmazonUS, FocusCamera
Fujifilm X-T20: BHphoto, Adorama, AmazonUS, FocusCamera
Full list of discontinued Fujifilm cameras and lenses
Fujifilm X-Pro 1
Fujifilm X-T1
Fujifilm X-T10
Fujifilm X-E2
Fujifilm X-E1
Fujifilm X-M1
Fujifilm X-A2
Fujifilm X-A1
Fujifilm X100T
Fujifilm X100S
Fujifilm X100
Fujifilm X70
Fujifilm X30
Fujifilm X20
Fujifilm X10
Fujifilm XQ2
Fujifilm XQ1
Fujifilm XF1
Fujifilm X-S1
Fujinon lens XC 16 – 50 mm F 3.5 – 6 OIS
Fujinon lens XC 50-230 mm F 4.5 – 6.7 OIS