Fujifilm Instax is King… and Now Goes Mickey Mouse!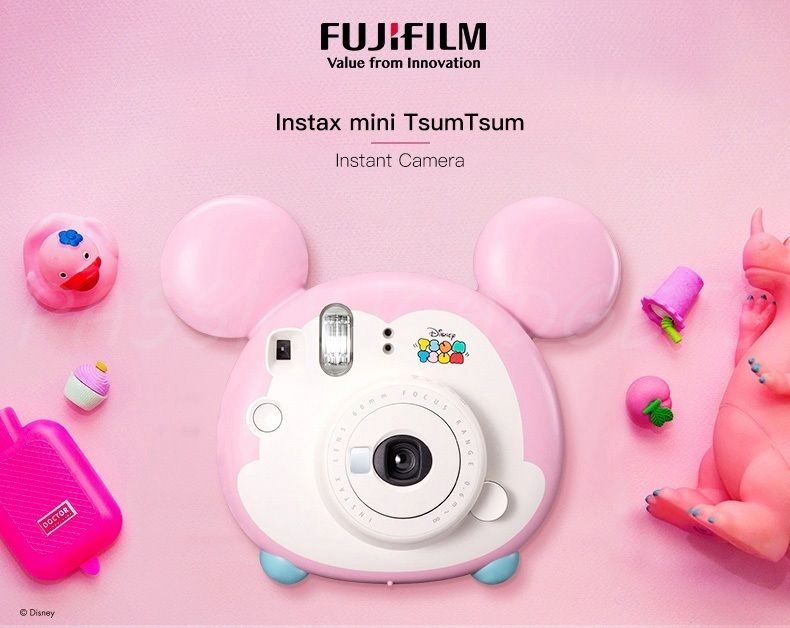 UPDATE: It's the Instax Mini Tsum Tsum (thanks again Mistral) :) – See Fujifilm China
Instax sells like hot cakes. Fujifilm simply can't keep up with the demand, as they also said in this dedicated Fujifilm reportage about how the company survived the arrival of digital photography. At a certain point of the reportage, they will bring you inside the Instax factory, and a Fujifilm worker says that the factory can't keep up with the Instax demand.
In fact, just take a look at the AmazonUS OVERALL camera and photo ranking… it's years now, that Instax products are selling better than any other camera product (action cameras included).
So it just makes sense that Fujifilm launches all kind of Instax products, from the Hello Kitty Instax camera to the Star Wars Instax Film, Comic Instax Film, Hello Kitty film, Candy Pop, Rainbow and a lot more.
And now it's time for more… and to be precise, for a Mickey Mouse Instax camera, leaked by nokisthita.
I remind you that, if you like the Square format, but don't like the hybrid film/digital Instax Square SQ10 (epic fail that it has no WiFi!!!), you will get a film only Instax SQ version, as we leaked here.