Fujifilm Instax App Update brings Support for INSTAX Share SP-2 Printer :: To be Announced in a few hours!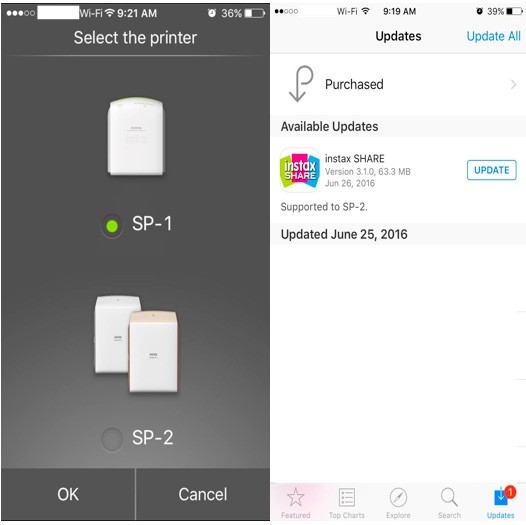 Instax App Update
Fujifilm just updated its Instax App, and it brings support for the Instax Share SP-2 printer, that will be announced in a few hours.
I remind you that the new Instax SP-2 printer has some highly welcome improvements over the first generation, especially the print quality and the rechargeable batteries!
From my own experience I can say: if you want to connect with locals on your travels or with strangers on the street, this is a perfect Icebreaker!
This item is, for me, a must have, and I will pruchase one, even though I own the first generation wireless printer, because it brings some improvements I always missed in the Instax Share SP-1.
Pre-order Options
(Support FR by using the links below to pre-order your gear. No extra costs for you)

Fujifilm Instax Share SP-2 Printer: USA: BHphoto* / AmazonUS* / Adorama* / EUROPE: AmazonDE* / AmazonUK* / AmazonITA* / AmazonFR* / AmazonESP* / WexUK* / AUSTRALIA: CameraPro*
* pre-order available in a few hours