Fujifilm GFX100 II Size Comparison with GFX100S, GFX100, Panasonic S1R, Canon R5, Sony A7rV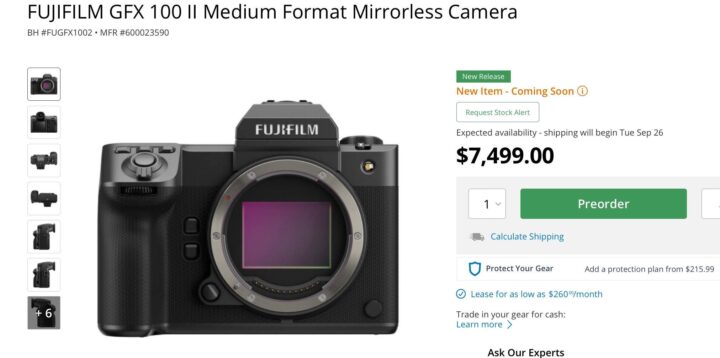 Camerasize has added the Fujifilm GFX100 II to their database, which means you can now compare its size to plenty of other cameras available on the market.
Down below I will share screenshots of comparisons between the following cameras:
Down below you can see the screenshots of this particular comparison. But feel free to pick your own cameras and make your own comparisons at camerasize here.