Fujifilm GFX and X100F Really Right Stuff Plates Images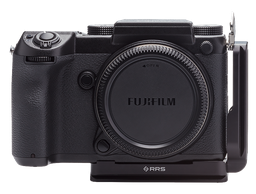 Nope, this is no leak or rumor. I've simply received a newsletter by Really Right Stuff, sharing with all subscribers the first images of several L-plates, including the ones for the Fujifilm GFX and X100F.
UPDATE: Pages now live with images
We already reported in the past that they are available for pre-order, but here are the links again:
Fujifilm GFX 50s: BHphoto, Adorama, AmazonUS
Fujifilm X100F: BHphoto, Adorama, AmazonUS
Join the 12,000+ members strong GFX facebook group, and incredibely helpful community creating infinite GFX content. For fast, reliable, and 100% GFX news and rumors follow the Fujifilm GFX facebook page.