Fujifilm GFX Listed for Sale for $8,500 (with lens) at Vietnamese Fuji Premium Reseller :: POLL: How Much Would you Pay for the GFX?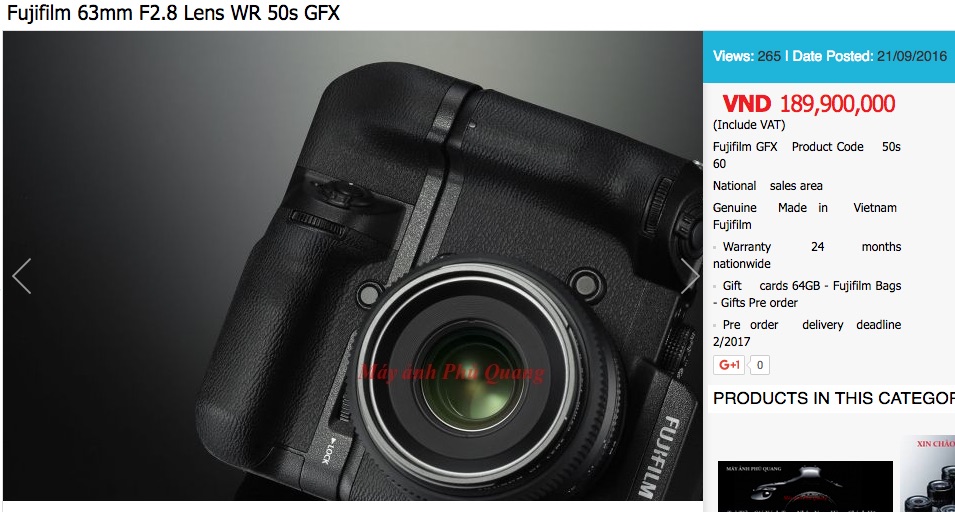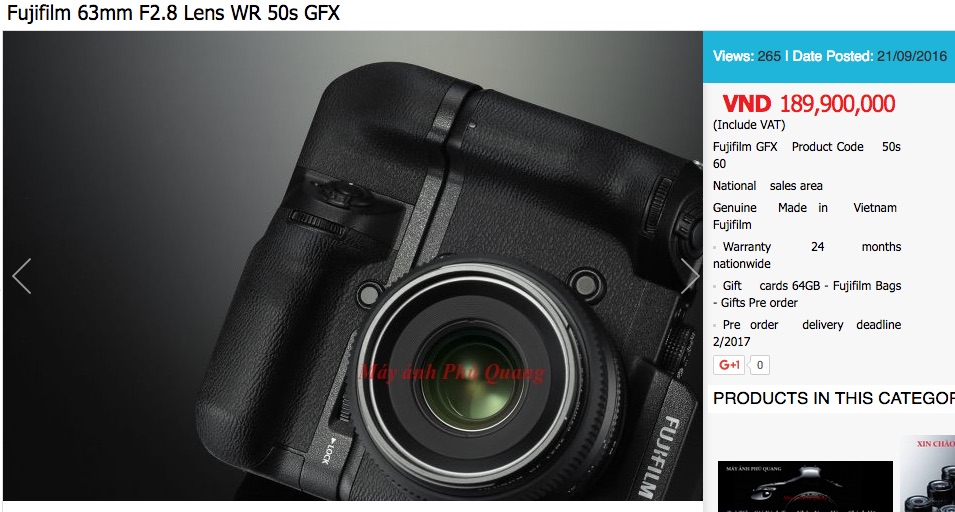 [wysija_form id="1″]
Fujifilm GFX – Price
Official Vietnamese Fujifilm Premium Reseller (with Fujifilm Showroom) Phú Quang Camera has the Fujifilm GFX with GF 63mm listed for sale for 189.900.000 VND ($8,500 – €7,700) here. They also say it will ship in February 2017. – thanks to the FR-reader for the link :)
Now, I don't think that, at this stage, Fujifilm has set a 100% final price on the GFX. The camera is still in development and Fujifilm can change the supposed price tag anytime until its launch. And as indicated by dpreview here and by Swiss Fujifilm Managers here, the camera is more likely to hit the market in Spring (early spring according to the Swiss Manager)
At the moment, the only official statement Fujifilm made is that the Fujifilm GFX will cost "way under $10,000 (exlcuding tax)".
Well, let's grab this occasion to launch a survey. Sure, we all want it as cheap as possible, but the poll is about how much you would spend ** maximum ** on the Fujifilm GFX + 63mm. What's your uppermost investment limit?
Articles shared earliert today on FujiRumors:
Nissin working a Firmware to support X-T2/Pro2 – click here
Well done and useful Video of Fujifilm to Explain the Fuji X-T2 AF-C Custom settings – click here
X-deals starting on October 15 in Europe – click here

Loading ...