Fujifilm GFX: Travel :: Wedding :: Incredible IQ :: New Fringer C645-GFX Smart Adapter Firmware Available (GFX Zone)
Thierry Vanhuysse
shared here
New York City skyline … pano of 6 images … fujifilm gfx50 + 32-64mm
GFX Workshops
New Fringer Smart Adapter Firmware

New firmware (v2.1) is available for C645-GFX smart adapter at fringerdev:
"With the new firmware (v2.1), 55/3.5 and 210/4 have been added to the AF list. As I said earlier, I changed my mind and decided to open AF functions for all Contax 645 lenses on GFX. The last 2, i.e. 45-90 and 350/4, would also be added to AF list in the near future. Please visit https://www.fringeradapter.com/#service-and-resources to download the new firmware, the release notes and the new manual. Follow the described steps in the manual to upgrade your adapter. […]
I was conservative on AF performance of adapted Contax 645 lenses on CDAF bodies like GFX. However, more and more in field tests made me believe that the AF performance actually is quite good in most cases. And one more option for users should always be better. That's why I changed my mind. But please don't be too optimistic. The AF performance is still lower than GF lenses on GFX or C645 lenses on C645 body due to the limitations of the old lens design. Thus, if you find it doesn't satisfy you, please change to MF. All C645 lens can work under MF mode. And their super fine MF rings are way better than GF lenses'.
Fringer Contax645 – GFX smart adapter AF demo (210/4 and 55/3.5) at fringer youtube
& More GFX
Join the 15,000+ strong GFX facebook group and for fast, reliable, and 100% GFX news and rumors follow the Fujifilm GFX facebook page.
Fujifilm GFX 50s: BHphoto, Adorama, AmazonUS
Aziz Nasuti
shared here
Enjoy 23mm!
Trondheim in Norway!
_ _ _
Bong Luk
shared here
GFX with Leica-R 80 1.4.
I think I just try enough for the vintage lens, is it time to try the GF 110/2?
Click READ MORE to Enjoy More GFX Images
_ _ _
Aziz Nasuti
shared here – via aziznasutiphotography
This is how 23mm and GFX shine in long-exposure shots!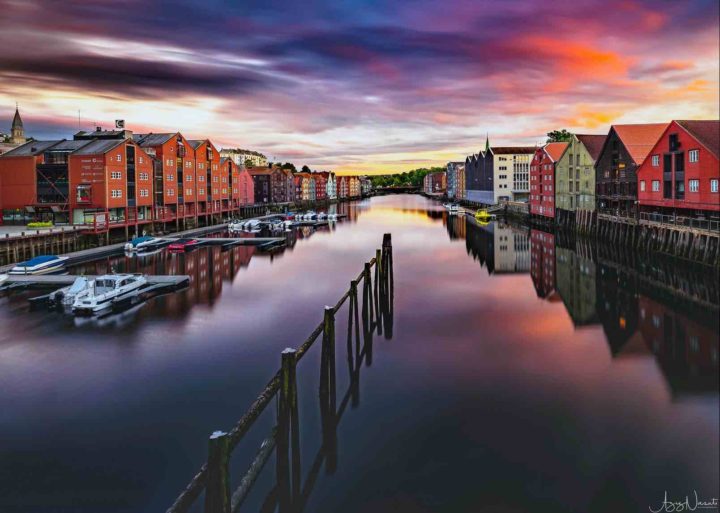 _ _ _
Fei En Ma
shared here
GFX50s + Zeiss Milvus 35mm f1.4
(iso100丶1/10s丶f1.8)
GXF50s This camera appear
In fact, changed a lot of my photography life and creation
But there is nothing wrong with this problem
_ _ _
Ivan Joshua Loh
shared here
Food Photography with GFX.
All pictures taken with GFX + GF120mm Macro Lens and some shots lite by Broncolor Siros 800L.
www.ivanjoshualoh.com
_ _ _
Damien Lovegrove
shared here
GFX50s with 32-64mm lens.
I love rivets, bridges and bonded warehouses. Bristol is full of them. 1/1000th at f/4.5 with ISO 100. AD200 in a softbox as a key light and a AD600 as a backlight. X1TF as the HSS trigger.
I shot this yesterday on a practice session in Bristol. I'm fine tuning my flash modifiers and getting to know how best to use them