Fujifilm GFX: Dynamic Range Tests, Long Exposures, Sharpness… and Having FUN with Third Party Lenses!
Robert F.: shared here – First long exposure shot (40 sec.) at lake starnberg / bavaria. Love the dynamic range :-).
_ _ _
HOLY MOLY!!! I just realized that I didn't post a dedicated GFX article in the last 7 blog posts… so high time for a dedicated GFX roundup. :)
As usual, all of it comes from our 9,600+ strong Fujifilm GFX facebook group. It's simply a great resource for all things GFX. And what I post here is just a small fraction of what has been shared in the group the last few days. So in today's roundup we will see:
A series of perfect long exposure shots
Some more images
Dynamic Range Tests
Sharpness Demonstration
Having Fun with Third Party Lenses
I'd like to add a few words to the last point, the fun with third party lenses.
There are really a lot of photographers at our GFX group, who enjoy to combine all kind of lenses on their GFX. To me, this is without a doubt one of the most fun aspects of this camera. The GFX really breaths new life into old glass, which btw, I hear has in some cases doubled its price on ebay, since the GFX launch.
So, focussing on sharpness and dynamic range is all well and good. But what I perceive in the group, is that the Fujifilm GFX has also a huge fun-factor, that results especially from his flexibility and adaptability to all kind of glass (also FF lenses, as you will see below).
There are already many adapters available on the market, for example from Fotodiox to Kipon, and more are in development, such as the smart adapter for Contax 645 lenses by Fringer.
This huge third-party lenses fun-factor would be basically non-existant, if Fujifilm would have opted for a "focal plane shutter-less" camera, since the camera would then work only with leaf shutter lenses.
And a final note about the endless leaf shutter Vs. focal plane shutter discussion: as photographlife pointed out in a review I've shared here:
"Considering that leaf shutter lenses cannot have very large apertures (and as of now, all three Hasselblad lenses are limited to f/3.2-f/3.5 maximum aperture), I struggle to find the real appeal of the leaf shutter lenses aside from the flash sync speed. If you are after beautiful bokeh, the focal plane shutter is the way to go."
Fujifilm GFX: USA BHphoto, Adorama, AmazonUS
LONG EXPOSURES
Axel H. shared here: Today the sky was burning, the colors where amazing and I take with the GFX about 12min long time exposure. Use Lensinghouse filter 100mm system
_ _ _
Kaare Bak – shared here: An afternoon at the west coast of Denmark. :-) GFX 50S, 32-64 at 32mm, f/13 and 480 sec exposure with LEE SuperStopper. Edit i LR
_ _ _
Nicholas H. shared here: Odawara, Kanagawa, Japan Early work with my new GFX
_ _ _
Some More Images
Taner Ö. shared here: GFX 50'S & GF63/2.8
_ _ _
Jonathan H. shared here: Recently had a chance to test out the Fuji GFX at one of our workshops in Orlando. Shot with the 63MM 2.8 Edited using some custom presets in lightroom, and the last photo is a jpeg with pro-neg camera profile. I'm loving this camera and can't wait to shoot some more.
_ _ _
Haryanto R shared here:  Fuji GFX50S with 32-64
_ _ _
Dynamic Range Tests
Jakob – shared here: Intentionally underexposed in camera. Tried lifting the shadows up in post, mostly to test how it would look. Turns out the GFX handled it pretty well :) (zero noise, the sensor is insane). Sharing some sharpness tests and other things in our Instagram stories today if you're curious (@nordicaphoto) Will most definitely be adding the GFX to our wedding kits this year.
_ _ _
Mike L. shared here Amazed at the dynamic range of GFX. The left image is due to a missed flash. The right image is the processed RAW in LR, +5 EV (ISO 400). Effectively it becomes ISO 12800, but still usable
_ _ _
Chi H. shared here: Not the best photo, still not use to the new camera (EVF eye sensor stuff), but monster dynamic range!
_ _ _
Yukinobu Z – shared here: To be honest, I just want to try and enjoy how good the GFXs dynamic range is. Here is sample, darker is -5ev, brighter is +5ev to -5ev RAW file by Lr. (Uncompressed RAW/ISO100/with tripod/Long exposure NR:Off). Please let me know if you feel something about this…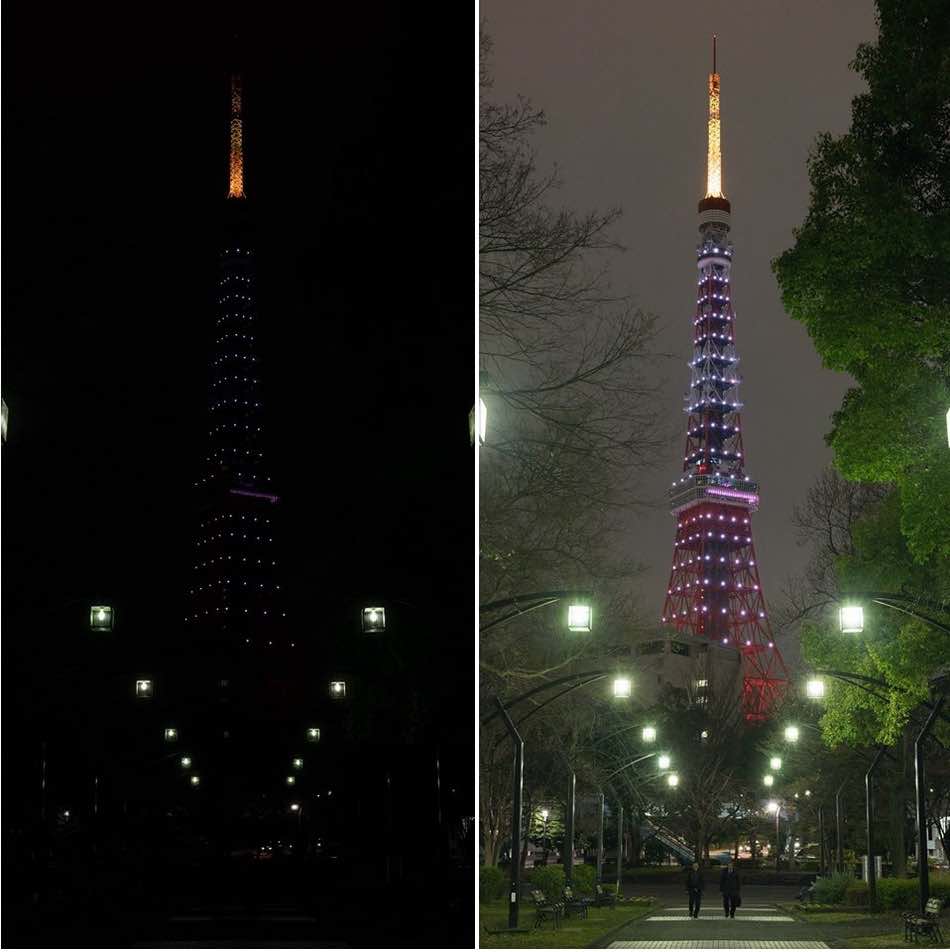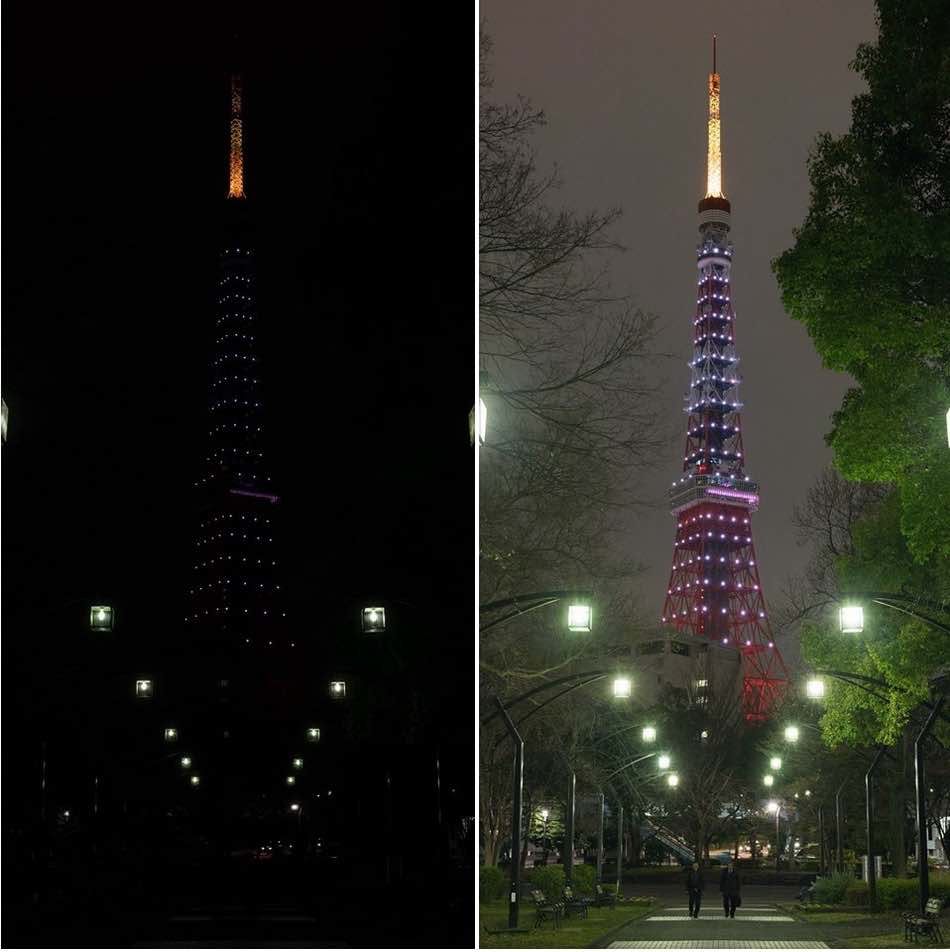 Sharpness
Piet Van den Eynde – shared here: I wasn't a pixelpeeper… until I met the GFX
_ _ _
Keith W. – shared here: Just for curiosity sake. Between Lossless Compressed Raw or Uncompressed Raw and so here's seeing for myself how much details even the Lossless Compressed files can retain
Having Fun with Third Party Lenses
Alan – shared here: Be honest. Too much? Nikon 200-500mm on my GFX using Fotodiox pro adapter.
Some asked for a shot from my GFX with my Nikon 200-500f5.6 lens. Works great! (fotodiox adapter). Thats a wood fence turned to smooth butter in the background. :) This was hand held
Alan B shared here 500mm with Nikon 200-500 on GFX. Does pretty well! ISO 2000
_ _ _
Tiffany shared here. Hey guys my homie Austin just got the Voigtlander 58 yesterday so we shot a few frames this morning. Looks pretty dope to me and has a "contax zeiss" bokeh rendering if you ask me. The Nikon 58 has a smoother melted buttery bokeh and the Voigt has a bit more "character" in the bokeh. Both vignette but the Voigt does a bit more. Both have a bit of purple fringing as well. But the vignette is pretty well killed off in LR. So anyway, here ya go. The tight frame of him in the field is from the Zeiss 80.
Here's what the bokeh looks like before grain…
_ _ _
Tiffany-Cody Tolmen shared here: Hey guys just got home from a wedding and this fotodiox Canon to GFX adapter was in the mail :) Wish I had it today along with the Otus 55 that was supposed to come in today… So I have a Contax to Canon Adapter and then Canon to GFX! A little Frankencamera action going on lol
_ _ _
Lok S. shared here: new combination
_ _ _
Vladimir K. shared here: Well, I am happy to report that Sigma Art 35mm 1.4 (Nikon mount) lens with Fotodiox adapter totally works and looks amazing ..here is just a quick test – ISO 100, 1/125, 1.4 , processed from RAW in LR – applied LR build Sigma lens profile and Fuji Provia profile … I am so looking forward to use this lens on my GFX … Balances really nice too! :)
_ _ _
Mike L. shared here: Got a FotodioX Pentax 645 -> GFX adapter. Now I can use a Pentax 645 glass on GFX. GFX 50s, Pentax FA 645 120mm f/4 Macro @f/11
_ _ _
Haryanto R – shared here: FujiFilm GFX50S Mounted on Linhof MT2000, lens Verito 71/4 inch
_ _ _
Eddy L. – shared here
Finally received my EF > GFX Adapter. I tried my 16-35 which I am able to use the lens @ around 22-23mm f/4 to f/8 tested. And here is a picture off my Canon 135 f/2 (a little less than 4 feet away)
16mm @ f/11
_ _ _
Tiffany-Cody Tolmen shared here:
This is just a vignette test. Imported into LR and just synced WB. All else is the same and untouched. Sorry the Sony file was a few minutes later. I wanted to shoot it at the same settings as the Otus on the GFX. Don't know why the exposure if so different. It was like that when I shot them at the same time too. So as you can see, all my Canon glass vignettes quite a bit except maybe the 40 pancake and the Tokina (two lenses I never use of course). The Contax 645 Zeiss glass of course does fine.