The Fujifilm GFX Drone :: Kipon Canon EF-GFX Smart Adapter :: Laowa Magic Format Converter :: GFX, Cambo Tilt Shift :: GF 110 or GF 120 :: Nissin HSS (GFX Zone)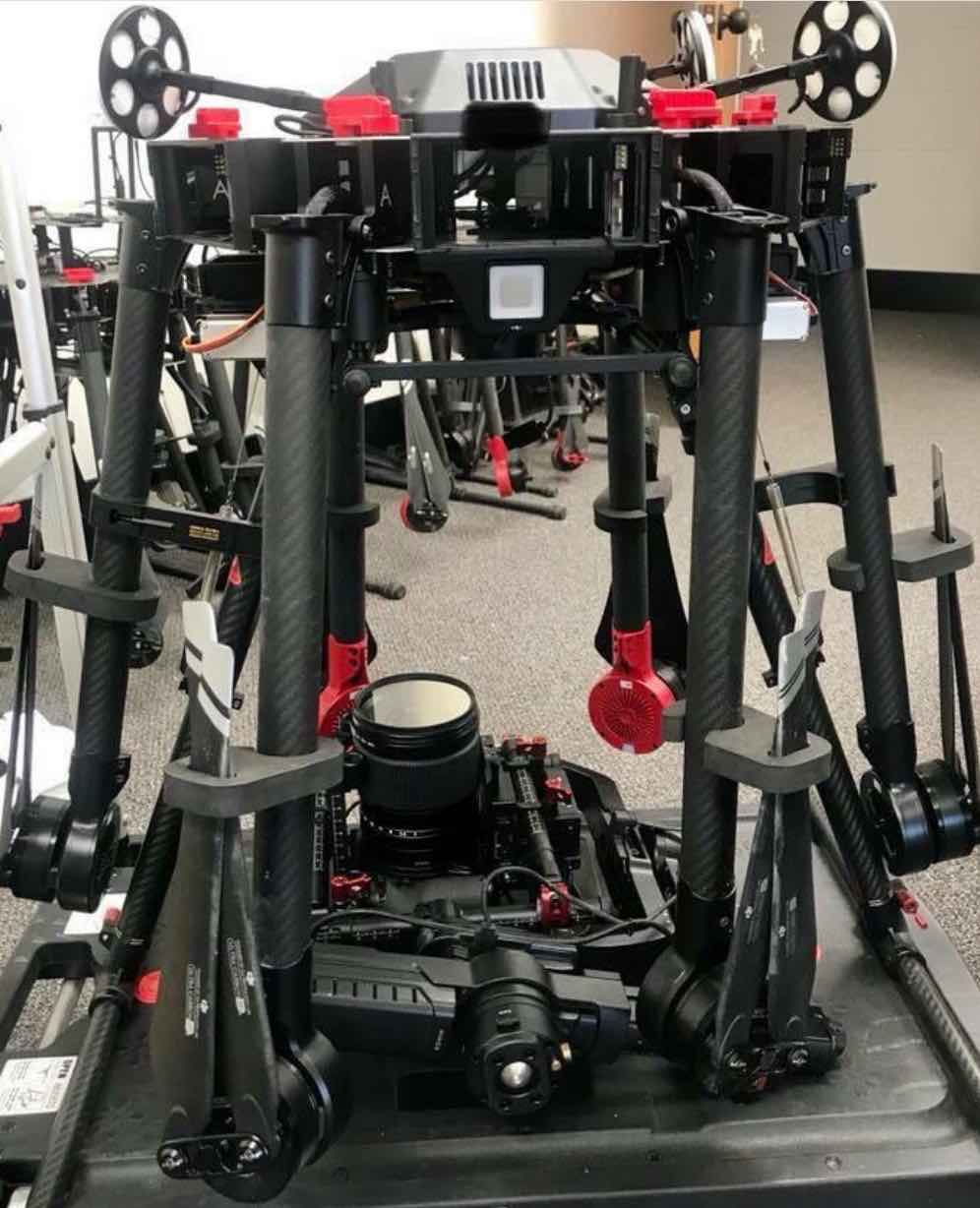 Another Fujifilm GFX roundup… and it all comes from our wonderful and extremely lively Fujifilm GFX facebook group. It's one of my daily joys to surf through the work and knowledge shared over at the group… feel free to join, and enjoy.
Join the 14,000+ strong GFX facebook group, and incredibely helpful community creating infinite GFX content. For fast, reliable, and 100% GFX news and rumors follow the Fujifilm GFX facebook page.
Fujifilm GFX 50s: BHphoto, Adorama, AmazonUS
For Europe: Deal on Demo G-Gear: Check out the discounted (as new) Fujifilm GFX 50s, GF32-64 and GF120.
The Boeing-Drone for the Fujifilm GFX :)
Barry Blanchard – shared here:
"I tend to do things a bit different. What you are looking at here is a rather large sUAS (small Unmanned Aerial System, or what most people call a drone).
The prop arms are folded down. You can see the propellers folded up. When extended the props measure 21″ across. The gimbal that holds the camera is removed from the craft in this picture, and is laying flat on the cart. All I do is lock it into the airframe and put one connector in and I am fly-ready. This is the DJI M600 Pro with the Ronin MX gimbal.
There's triple redundancy in place for all parts of this system, as well as 6 batteries. I fly this stuff with confidence, all the way up to very expensive RED cameras and cinema lenses.
This will be the first time a GFX will be put in the air, and this happens today when the light is right. I do love photography, and I'm always on the hunt for a different angle."#
_ _ _
Laowa Magic Format Converter
Jeffrey Poon – shared here
First Test with Laowa Magic Format Converter in Hong Kong
I just got the MFC sample for the HK dealer, and run to the Tai Mo Shan, Hong Kong for a simple test with my GFX, due to the sample MFC is Canon mount ( and I only have Nikon Lenses :( ), so I just can use a serval combination to make a test
1st. Laowa 12mm (Canon Mount) with MFC (Canon Mount)
2nd. Laowa 12mm (Nikon Mount) with Kipon Adapter (Nikon Mount)
3rd AFs Nikon 18-35mm @ 23mm (to simulate GF23mm angle)
4th GF32-64mm @ 32mm
I'm quite satisfied with the test results due to the MFC haven't drop down the quality of Laowa 12mm, no vignetting found and you can still using 100x100mm filter for landscape photo.
but I need to say again this is the first and very simple test, I also want to test the MFC with different canon lenses and if the MFC can correct the vignetting problem of 135 lenses, I think this is the good news for GFX user
here is the Original sample of the test photo, welcome to download for check quality (google drive):
_ _ _
GFX, Cambo and Tilt Shift

Everett Rodriguez – shared here
Hi everyone, been lurking around for a long while and finally finished this client project to share some of my results with the GFX, Cambo Canon adapter and Canon 17mm TSE… wished I could wait for cheaper adapter alternatives, but the project had to be shot a month or two ago and even then the Cambo adapter just arrived with only 1-2 units available.
Surprisingly, the 17mm TSE is even sharper on the GFX than on my old 5DSR! 😍 Vignetting doesn't appear up to 9mm shifts (u won't be able to have the full 12mm range without vignetting) but with the added "wideness" on the GFX being equivalent to a 13-14mm, it was sufficient for tight spaces that I shoot in.
_ _ _
GF 110 or GF 120?
Richard Muldoon – shared here
110mm f2 lens. Still not convinced about this lens actually. Totally unforgiving. The 120mm stabiliser is looking better all the time. This image was shot at 87mm 1/320 f2.2 and nailed it, but there were plenty of others that didn't.
_ _ _
Kipon EF-GFX E adapter
Daniel Levy – shared here
Received the Kipon EF-GFX E adapter in the mail today. Pleasantly surprised by packaging and build quality. It's charging up – cannot wait to give it a go!!
Took some test shots tonight – the Lee adapter for the 17mm creates some vignetting which I am pretty disheartened by since I shoot a ton with filters. The good news is the lens without the Lee adapter seemed to perform very well. Result will be posted shortly-
Early results at f/4 are VERY positive. My first test shot – I was able to create a fully shifted pano and cleanup any vignetting with ease in post. I'll share some in-the-results when I get out to shoot.
_ _ _
Nissin FW Update
Jonas Rask – shared here
Upgraded my Nissin flashes. HSS works just fine with the GFX :)
Image at 1/2000s – f/1.9 – Mamiya Sekor-C 80mm – Single strobe
(Sorry for another image of my daughter, but she was the only one around – And yes, I know about the hair – but its a snapshot, so I didn't bother fixing it)