Fujifilm GFX Announcement on January 19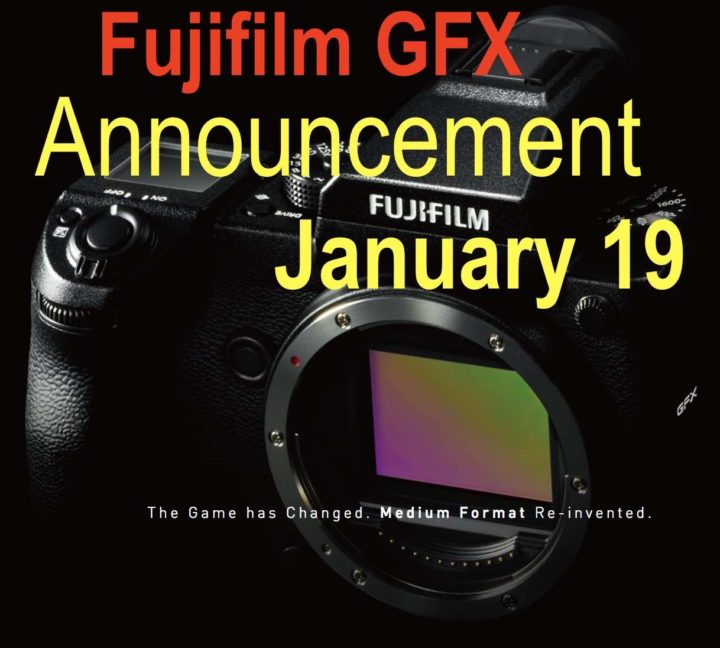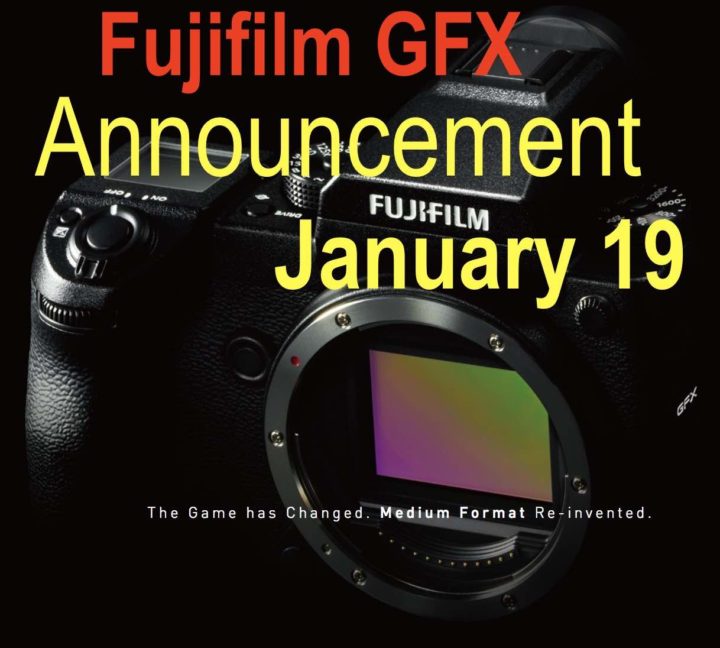 ** Join 4,100+ members at the Fujifilm GFX Facebook Group **
The Fujifilm GFX will be officially announced (with final specs and price) on January 19. Yep, just along with the X100F and X-T20.
The rumors shared so far, indicate a price tag around $8000/8500 for body, lens and EVF.
Fujifilm GFX :: Current Pricing About $8000 (body + lens) – New Source – Read here
Local Store lists Fujifilm GFX 50s for "about €8000" :: More Fujifilm GFX Hands-On Reports – Read here
Fujifilm GFX Listed for Sale for $8,500 (with lens) at Vietnamese Fuji Premium Reseller – Read here
Some other GFX Articles that might interest you:
There will be probably massive rumors and articles here on FujiRumors in the next few weeks. And it's easy to lose track of all the information. To be sure you won't miss anything, you can:
*

NEW

*: Allow Push Notifications: it's a new feature of the blog. Whenever a new article is online, a discrete small box will pop up shortly in your browser window and notify you that there is new content up on FujiRumors. You'll see the box appearing on the top of FujiRumors, and you can accept or deny notifications. In case you already denied, but now decided differently, just click the little ring icon on the bottom right of the browser window. Once subscribed, you can use the "ring icon" anytime to manage your subscription.
Join FR on Facebook – click here: If you are a facebook user, this is also a quick way to check out new content on FujiRumors. 34,000+ fellow X-fans already joined FR on facebook, and the discussion in the comments there are just as lively as here on the blog. And every now and then, I also share some little personal tidbits on facebook… like my crowdfunding mission on the streets to earn the money I need for the GFX (which I badly want), pictures of what I teach at school or some little tidbits and images from my holidays… and more.
Join FR on Twitter – click here: One of the best ways to scroll through the Whirlwind of Rumors.
RSS-Feed – click here:
Fuji X Forum – click here: Another friendly space where all the rumors are shared and discussed.
Newsletter: Subscribe to the newsletter to get a weekly summary once a week.