Fujifilm GFX 50S Vs. Canon 5DS R Vs. Hasselblad X1D :: Kevin Mullins First GFX Experience :: Fujinon GF 110mmF2 and GF23mmF4 & More (GFX Roundup)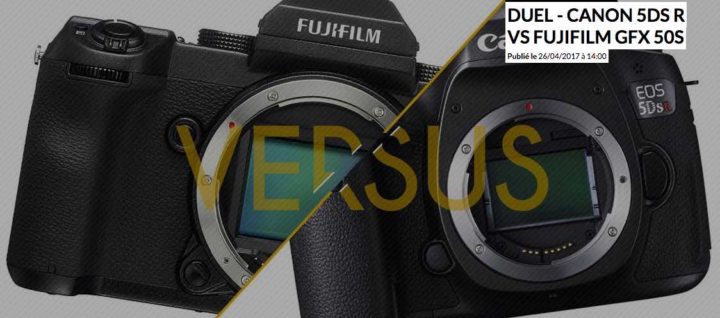 Canon 5DS R vs Fujifilm GFX 50S in French at focus-numerique (translation)
Kevin Mullins: Snap Festival & My First GFX Experience at f16.click. Here an excerpt:
"I had maybe an hour maximum with the GFX. I won't be using it for shooting my style of documentary wedding photography. I've spent the last six years downsizing from DSLR to smaller, faster mirrorless and I don't want to reverse that decision. However, what I can say about my experience with the GFX is that it is very true what people are saying; the image quality and the "medium format" feel of the images is unrivalled from anything I've ever used. I can see this camera being amazingly popular with editorial wedding photographers or those who spend a lot of time doing bridal portraiture.  It really does create razor sharp, gorgeous images and I intend renting one later in the year to see if it fits well with my equine work."
Fujifilm GFX 50s: BHphoto, Adorama, AmazonUS
Fujinon GF 110mm F2: USA: BHphoto, AmazonUS, Adorama Europe: WexUK, PCHstore
Fujinon GF 23mm F4: USA BHphoto, AmazonUS, Adorama Europe: WexUK, PCHstore
Join the 12,000+ strong GFX facebook group, and incredibely helpful community creating infinite GFX content. For fast, reliable, and 100% GFX news and rumors follow the Fujifilm GFX facebook page.
Thorsten Rother
shared here
"Headshot"
Fujifilm GFX 50s / GF 110mm f2 / ISO 400 / ☀️ Daylight
www.instagram.com/thorstenrother