Fujifilm GFX 50s Firmware Update 1.01 Available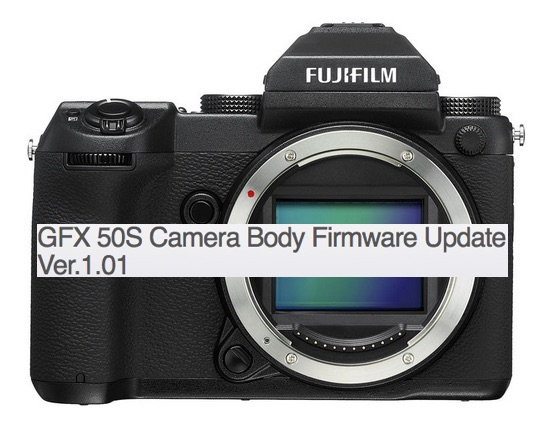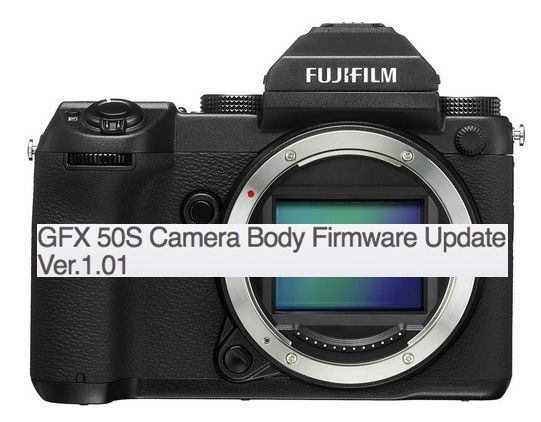 Fujifilm just released the first firmware update for Fujifilm GFX 50s. This is not the major firmware update we are waiting for and is rumored to be released in May.
The firmware update Ver.1.01 from Ver.1.00 incorporates the following issues:
1.

The phenomenon is fixed that in some cases the actual saturation of the EVF display is not changed even if the setting of the EVF COLOR in SCREEN SET-UP is changed. It occurs especially after EVF display is changed to LCD and then back to EVF.
You can download the Fujifilm GFX 50s firmware ver. 1.01 at Fujifilm's support page here.
Feel free to join other fellow 11,000 GFX owners and fans at the Fujifilm GFX facebook group. Follow the Fujifilm GFX facebook page for 100% GFX news and rumors.
Fujifilm GFX 50s: USA BHphoto, Adorama, AmazonUS EU: AmazonDE, AmazonUK, WexUK, ParkCamerasUK, PCHstore AUS: CameraPro