FUJIFILM Annual Fiscal Report 2016 :: Instax is Unstoppable (+3,5%) :: Camera/Lenses Down 14,2% :: X-Series OK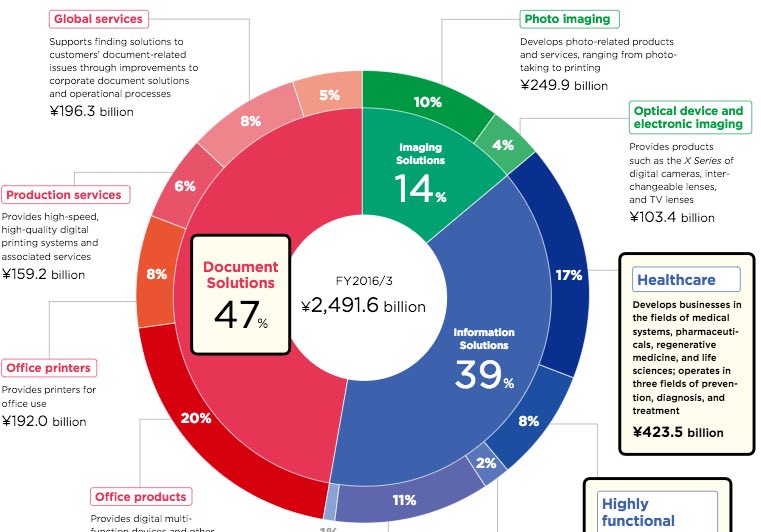 FUJIFILM Annual Fiscal Report 2016
The Fujifilm Annual Fiscal Report 2016 is now online.
In the Report you can see, that 14% of FUJIFILM's entire earnings come from the "Imaging Solution". And only 4% of these 14% is revenue generated by the "optical device and electronic imaging solution", which includes prodcuts "such as the X Series of digital cameras, interchangeable lenses, and TV lenses". The latter went down 14,2% compared to the previous fiscal year.
However, "profitability improved in the electronic imaging field, reflecting the further shift to such high-end digital camera models as the X Series". The "Sales of the X Series were strong due to sales expansion in the Asian region".
As to expect, the report says that Instax is growing (more than 5 million units sold in 1 year). Just take a look at the AmazonUS OVERALL Camera & Photo ranking, and you get an idea why Fujifilm is pushing Instax (latest addition the Selfie Mirror Instax Mini 70).
Full Fujifilm Fiscal Report 2016 Here