Fujifilm Discontinues Fujicolor PRO 160NS 120 and Fujichrome VELVIA 50 LF Sheet Film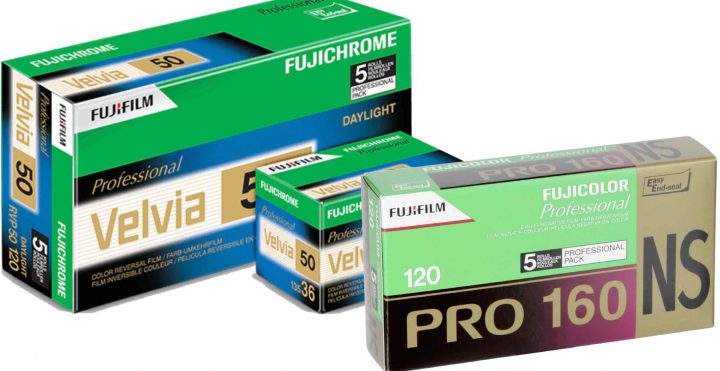 Fujifilm has officially announced that Fujicolor PRO 160NS 120 and Fujichrome Velvia50 LF sheet film has been discontinued.
If this is film you love to use, then better make space in your fridge and stock up now.
Press Release
Fujicolor PRO 160NS Professional 120 size

Fujichrome VELVIA50 CUT size Discontinuation notice
October 15, 2021
Thank you for your continued patronage of FUJIFILM products.
FUJIFILM Imaging Systems Co., Ltd. (President: Koji Matsumoto) has been working hard to absorb costs such as improving production efficiency and reducing costs for the 160NS 120 size color negative film for photography and the VELVIA 50 CUT size reversal film that have been used for many years. However, because it became difficult to procure some of the raw materials used for production, we have no choice but to discontinue production and sales.
We sincerely apologize for the inconvenience, but thank you for your patience.
We look forward to your continued patronage of Fujifilm products.
Record
1. Target product and expected end of shipment
| size | Product name | Expected shipping end time |
| --- | --- | --- |
| 120 | Fujicolor 160NS Professional 12 shots 5 pack | March 2022 |
| CUT | Fujichrome VELVIA50 4 x 5 20 pieces | March 2023 |
| CUT | Fujichrome VELVIA50 8 × 10 20 pieces | December 2021 |
2. Future recommended products
Fujicolor 160NS Professional 120 Size:
There is no recommended product to use.
Fujichrome VELVIA50 4×5 size, 8×10 size:
Fujichrome VELVIA100 4×5 size, 8×10 size
30K+ Members in Record Time and Growing Faster than Ever!
Follow FujiRumors on Patreon, Facebook, Instagram, RSS-feed, Youtube, Flipboard and Twitter
Join Our Owners Groups
Join Our Facebook Pages