Fujifilm Best Selling Compact Digital Camera Brand in Japan thanks to Instax Mini EVO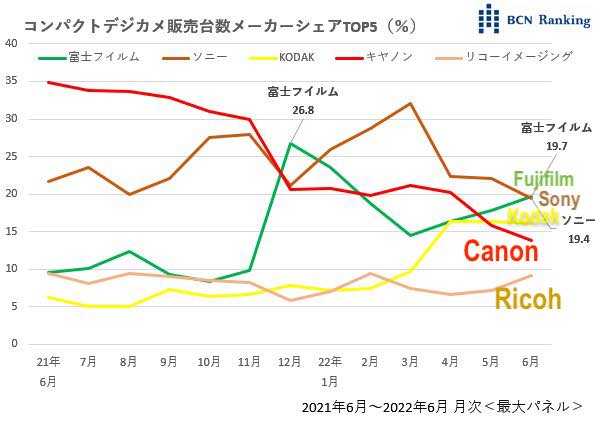 I told it would become a massive hit, and so it was.
The so far most retro looking and operating Instax camera ever, the Instax Mini EVO, is selling more than twice as good as Fujifilm predicted.
The massive Instax Mini EVO sales pushed Fujifilm to the top spot in Japan as far as compact digital camera sales goes.
via digicame-info via bcnretail