Fujifilm Bangladesh says: "Another X System MILC might be released very soon."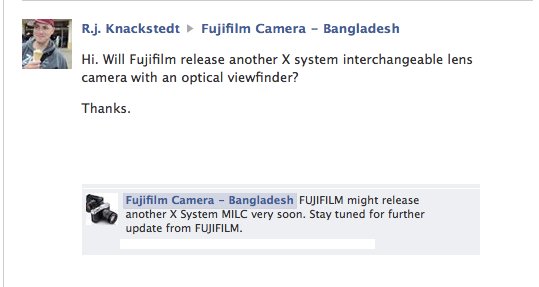 Here is what Fujiflm Bangladesh says on their facebook page here: "Fujfilm might release another X System MILC very soon. Stay tuned for further update from FUJIFILM".
Could it be the X-PRO1″S" update I've talked about here in the early December days? At that time I guessed that "if it's true that there will be "just" an "S" update, I wouldn't be surprised to see it coming in the first half of 2014." But for now take it with a grain of salt. I have no confirmation from trusted sources about it.
Stay tuned for further update from Fujirumors ;-).
and thanks a lot to the FR-reader who spotted it and shared the link with FR.