FujiFilm Australia says: "New Product Announcement this weekend!" (already tomorrow?)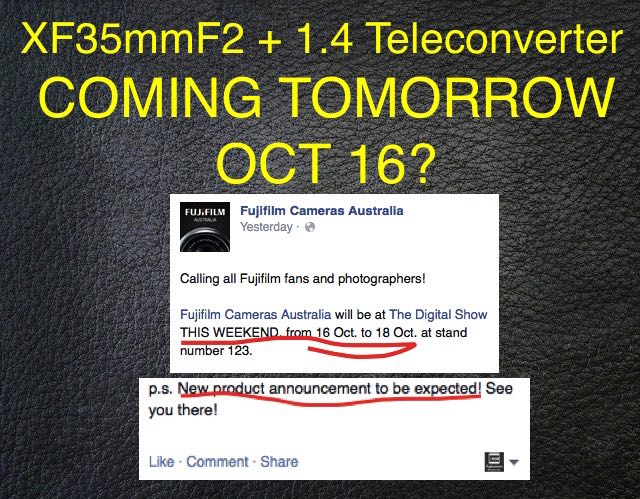 Yesterday, Fujifilm Australia invited via facebook Fuji fans at the The Digital Show this weekend from 16 to 18 October. They end the post writing:
"p.s. New product announcement to be expected! See you there!"
So what, will Fujifilm announce the 1.4x Teleconverter and 35mmF2 already tomorrow (or within the 18th)? I can't see Fuji announcing new gear on Saturday or Sunday. IIRC, they never did that so far. So the 16th of October is the hottest candidate.
In the meantime, also digicame-info confirms: Fujfiilm will announce the 35mmF2 and 1.4x Teleconverter "soon".
stay tuned…

Fuji X Forum, Facebook, Google+, RSS-feed and Twitter