Fuji X-Pro2 or X-T2? Which Camera is Better for Street, Wedding, Landscape (+ more) photography? – Multiple POLLS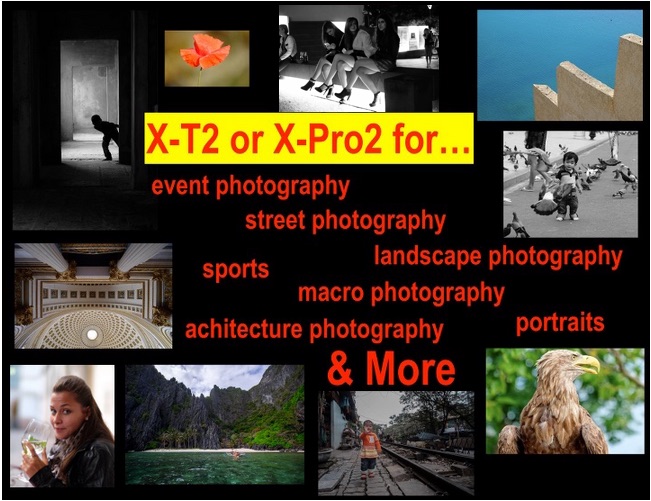 Should I get the X-Pro2 now or wait for the X-T2? A hot question in these days.
Recently we've tried to highlight the strengths of each camera:
Of course there is no final answer. It depends on your preferences and needs, what kind of photography you shoot and lenses you use.
For example, what do you prefer: shooting portraits with the huge EVF with the X-T1/X-T2 or take advantage of the corner placement of the viewfinder (X-Pro1/X-Pro2)? And when you are out on the street, do you prefer to attach the gorgeous, yet non exsitant 23mmF2 WR on the X-Pro1/2 or on the  X-T1/2? And what if you shoot wildlife with the huge XF100-400?
I know, some (many?) will make no difference between the X-Pro2 or X-T2, but maybe there are certain categories, where it's slightly better to use the X-Pro2 over the X-T2… or vice versa.
Think about it before you drop your vote… think about the camera/lens combination, about the different features each camera has to offer and also about the details that influence the shooting experience (the look, the button layout, the grip and what not).
I've selected some categories. If there is something I should absolutely add, just let me know in the comments.

Loading ...

Loading ...

Loading ...

Loading ...

Loading ...

Loading ...

Loading ...

Loading ...

Loading ...

Loading ...

Loading ...

Loading ...