Fuji unveils new 24mm (36mm equivalent) f/8.0 cap lens!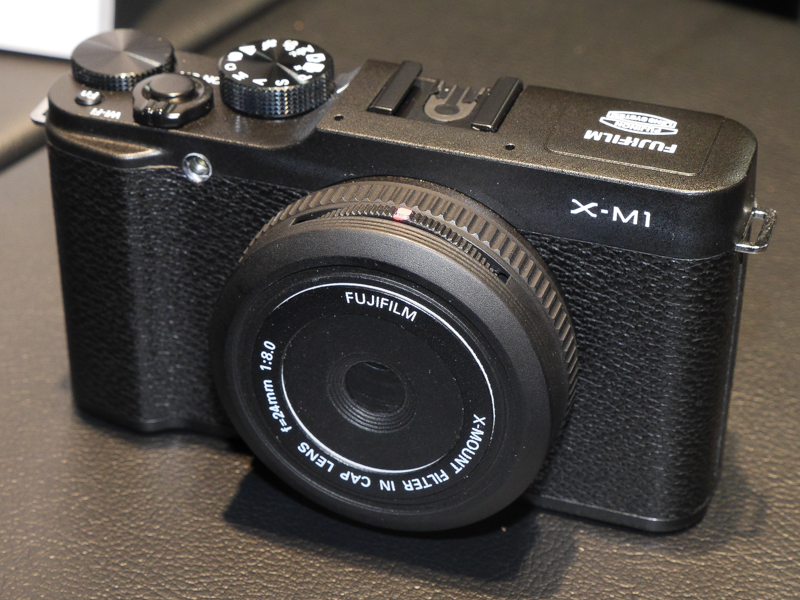 At the CP+ show in Yokohama Fuji unveiled the new 24mm f/8.0 X-mount cap lens! This lens is all about fun and portability and resembles an idea launched by Olympus with the 15mm f/8.0 cap lens. Fuji didn't share any info about the price and release date.
Also spotted at the CP+, the 50mm (equivalent) tele conversion lens for the X100/S (check out this post).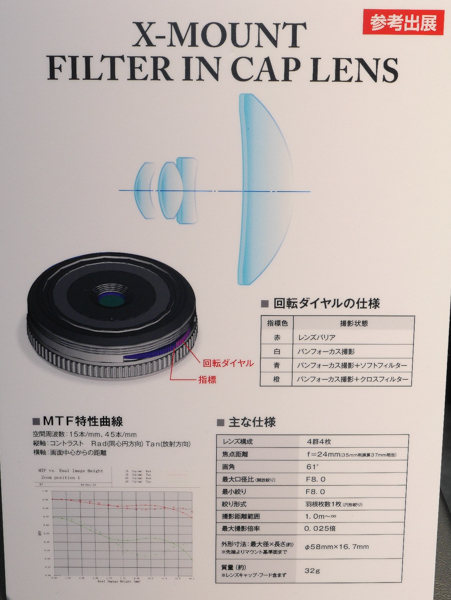 Pictures and specs via Mirrorlessrumors and DC.watch.