Fuji manager Hisashi Toshi: "The future is High-End!" XF 16-55 will cost around 120,000 yen. FujiUK says: "NO OIS"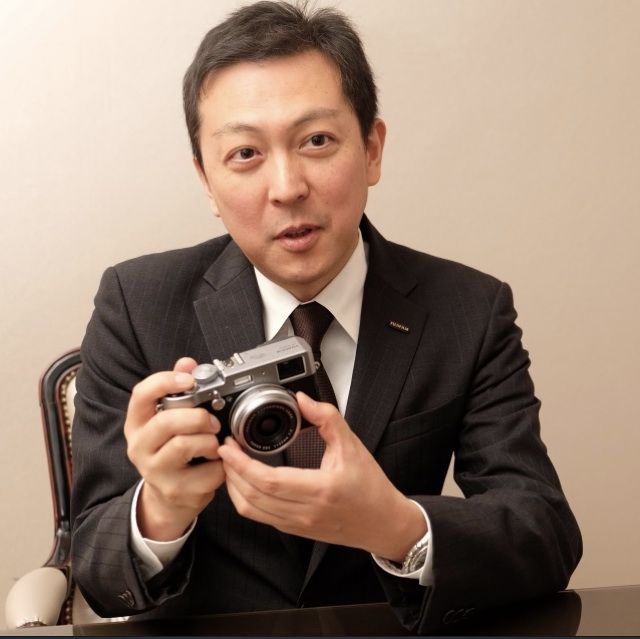 image courtesy: heraldcorp (translation)
Hasta la vista, OIS. The XF 16-55 won't have it.
THE TWEET
NO OIS 1: After the 16-55 with OIS at the Fuji magazine, I've contacted FujifilmUK/FRA and the Fuji Guys via twitter and asked for a clarification. Just now I've received the answer from FujiUK (thanks). It's just a typo, the OIS was removed from the magazine. They also said:
"The IQ of this lens is going to be amazing. OIS takes physical space which means the lens elements can't be precisely where they need to be to allow for the absolute best image quality. We feel that it will be a better lens without it."
My advice to Fuji: make an X-PRO2 with IBIS, and you could still sell plenty of these lenses. But for now, I'm afraid no OIS will be a deal breaker for many.
THE SHOWROOM
NO OIS 2: FR-reader Antoine was at the Fuji showroom in Tokyo and said that the mockup of the 16-55 f2.8 is not OIS, neither on the tag nor on the lens itself.
THE INTERVIEW
NO OIS 3: Korean interview (dated 12.12.2014) at heraldcorp (translation) with Fuji manager Hisashi Toshi. The journalist didn't ask Mr. Hisashi Toshi about the OIS, but you can see a mock-up of the lens… no OIS marking on it.
THE PRICE: The XF 16-55mmF2.8 will cost around 120,000 yen ($1,010). This would make it the most expensive lens in Japan after the XF 50-140 (164,000 yen = $1,381) and XF56mm APD (160,000 yen = $1,347). src – Amazon Japan
"In the first half of next year, the flagship product? ' ASPHERICAL LENS FUJINON Nano-GI XF 16-55mm. Fujifilm released as a lens technology-intensive products will launch later this year. The price is based on the 120,000 japanese yen in Japan."
In Europe the price could be of €1.049 (see artencraft)
THE FUTURE: Mr. Hisashi Toshi also said that the future is High End Mirrorless. Seems like actioncamerarumors was right when they said Fuji will ditch the entry level segment… finally, focus on high-end X-series cameras, everything else is just distraction.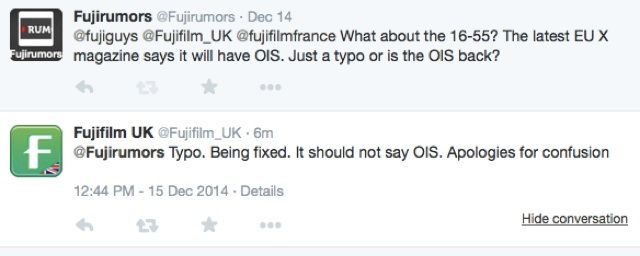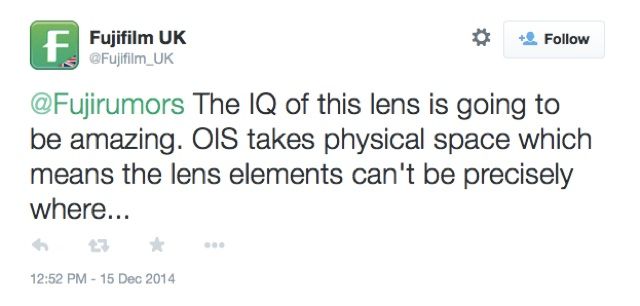 PRICE IN EUROPE