Fringer Plans G-mount / Contax 645 lenses Full Auto Adapater for Fujifilm GFX *** GFX Vs. Sony A7rII Size Comparison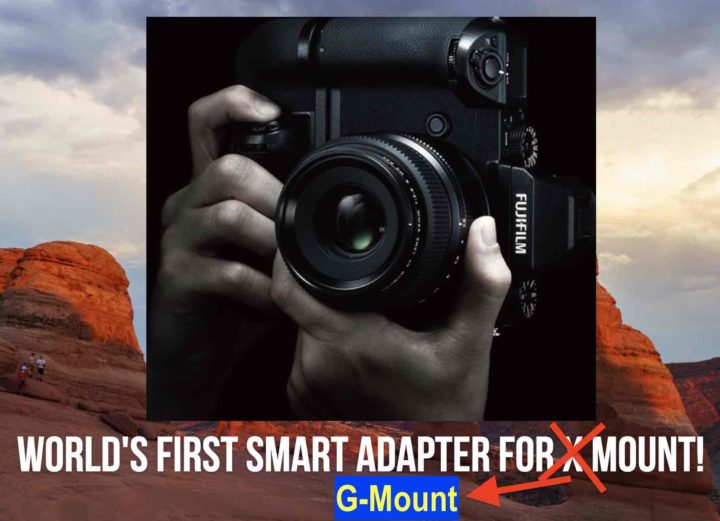 I already told here you that Fringer is developing the World's First Fujifilm X – Contax N Smart Adapter with Autofocus & Electronic Aperture Control.
Well, I hear that they also plan a similar adapter for the GFX camera, which would allow full auto usage of the [shoplink 53486 ebay]Contax 645 lenses[/shoplink] on the GFX 50s.
However…
there is no final decision made yet. Only when the GFX finally hits the market (and Fringer can own one), they will see if the development of such an adapter is possible.
So let's keep our fingers crossed :)
More about Fringers X-mount Smart adapter in this article.
Join the (very active) Fujifilm GFX Facebook group here is (5,000 members)
Fujifilm GFX: USA BHphoto – Win $3,000 by pre-ordering at BH via FR*, Adorama, AmazonUS EU: AmazonDE, AmazonUK, WexUK, ParkCamerasUK, PCH AUS: CameraPro
*Pre-order the GFX at BHphoto using the FujiRumors B&H link to enter the contest. Price: $3,000. Sweepstake Overview & Rules can be found here. Full Terms & Conditions here.
Fujifilm GFX Vs Sony A7r Vs. Hasselblad X10D Size comparison via Fujifilm GFX Facebook Group via Mirrorlessrumors via Camerasize

CLICK READ MORE