First LEAKED Image of the Fujifilm Instax SQ (not SQ10)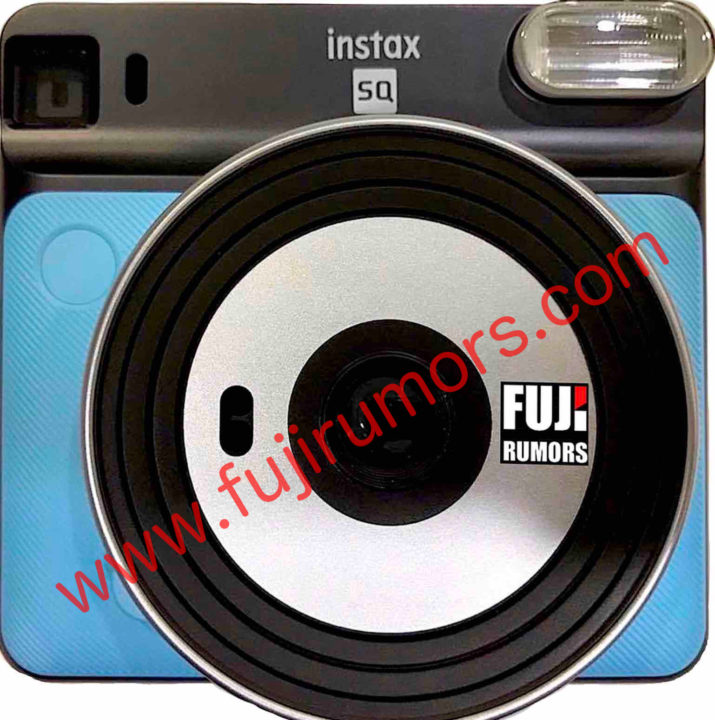 It's Instax Time
In the last few days, I've shared here on FujiRumors the first images that surfaced on the web (on facebook) of the Instax Square SQ10. After the leak, I've investigated further, and informed you that the Instax Square cameras will have a microSD card slot and be a digital/film hybrid.
I also asked sources if there will be other Instax Square versions, and they confirmed. For example, there will be also the Instax SQ (in addition to the SQ10).
One source in particular promised me to grab a camera and share an image for all of us… and so it did today. This is of course exclusive for FR-readers, so you won't find it anywhere else on the web. But you are free to spread the word on forums/websites etc… if you don't mind the watermark ;)
The Instax Square SQ10 will be a hybrid digital/film camera, with microSD card slot. The SQ instead will have a useful selfie-mirror, that sits right under the "Fujirumors" logo.
Btw, in case you missed yesterday's update: As pointed out by instax_square on their instagram "it's not the first time Fujifilm combined a digital camera with an Instax Camera. Fujifilm Finepix PR21(1999) vs Fujifilm Instax Square SQ10 2017)"
stay tuned,

Fuji X Forum, Facebook, RSS-feed and Twitter
The Hybrid Fujifilm Instax Square SQ10 on the left (2017)
The Hybrid Fujifilm Finepix PR21 on the right (1999)