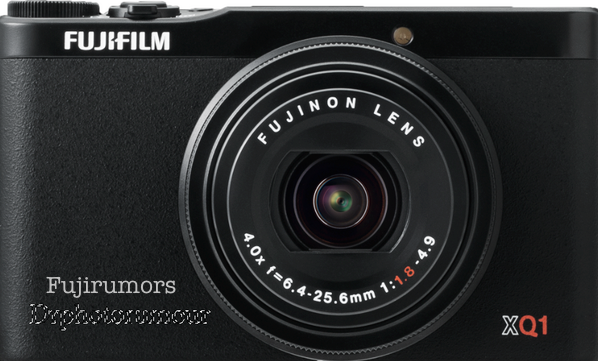 The Fujirumors source dr photo rumor sent me this image of the XQ1. It confirms what a good old trusted source told me: aperture 1.8/4.9 and 4x zoom!
The trusted Japanese source already told us that it will feature the same X-Trans sensor of the [shoplink 12884]Fuji X20[/shoplink] (2/3 X-Trans sensor). It's time to retire for the [shoplink 12885]XF1[/shoplink] and it's up to the XQ1 to compete with the [shoplink 13127]Sony RX100[/shoplink] / [shoplink 15087]Sony RX100 II[/shoplink].
You should definitely read Fujirumors on October 18th! Rico's first look at a "fuji X-mount camera" and live streaming: you will find everything here. Follow us via facebook and twitter
P.S.: Awesome price, but last X100S available at top rated eBay reseller cameraland! You can grab the X100S for 1,179 and [shoplink 17537 ebay]save $120[/shoplink]! They have also the first [shoplink 17518 ebay]$50 price drop on the X-A1 here[/shoplink].
found via dealsrunner
P.P.S.: Fujifilm Instax Mini 90 Neo Classic Camera is available also at Adorama here.
cheers
Patrick
[shoplink 17537 ebay]
[/shoplink]