DPReview Fujifilm GFX 50R Silver Award: "Exceptional Image Quality in a Reasonably Compact and Well-Built Body"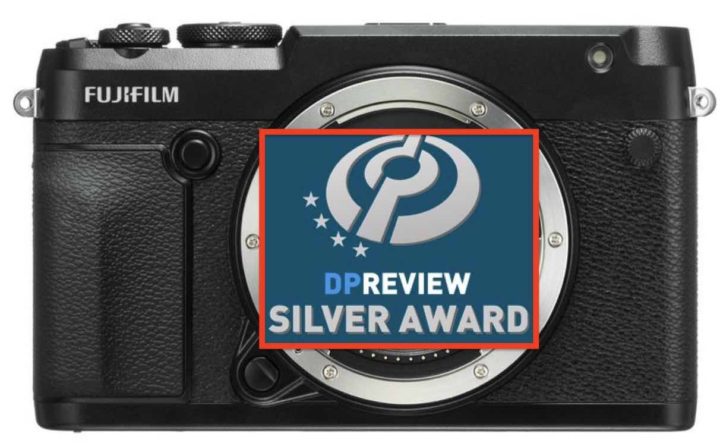 Fujifilm GFX 50R
DPReview just published their full Fujifilm GFX 50R review, and it gets a silver award with 84% overall score.
Here are their Pros and Cons:
What We Liked
Superb image quality
High resolution and extensive dynamic range
GF lenses are impressive
Least expensive medium format system
Excellent JPEG engine
Easy-to-use Wi-Fi
What We Didn't Like
Fewer direct controls than 50S
Significant rolling shutter in e-shutter mode
Video performance is disappointing
Autofocus relatively slow
Conclusions
"The Fujifilm GFX 50R brings medium format digital photography down to a more attainable price point than we've seen before, and does so while offering exceptional image quality in a reasonably compact yet well-built body. The ergonomics suffer a bit from the smaller grip, and some competitors with smaller sensors suffer only a slight image quality hit while being more flexible overall. That said, the GFX 50R remains a joy to use, the images a joy to view, and it's an excellent way to get access to Fujifilm's lineup of GF medium format lenses"
You can read the full review at dpreview here.
Fujifilm GFX 50R (up to $1,000 bundle savings): BHphoto, Adorama, AmazonUS
Fujifilm GFX 50S: BHphoto, Adorama, AmazonUS
Follow FujiRumors: Facebook, RSS-feed, Instagram, Youtube and Twitter
Rumors, News and Community