DOWNLOAD NOW: New Lens Catalogue (shows all Upcoming Lenses) and New AF Handbook ! + X-T10 with 35mmF2!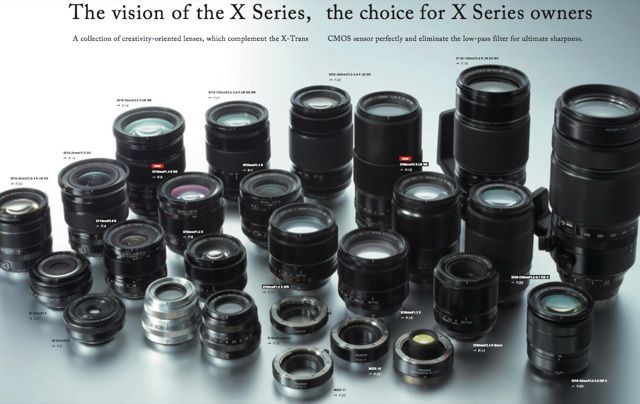 Fujifilm updated its XF-lens catalogue. You don't really will get new specs about the upcoming lenses (still no aperture range marking on the XF 100-400), but you can get an idea of the size of the upcoming lenses. Go to the XF-special site and download the catalogue here.
There is also a new special site about the new AF system. You can also download a Handbook.
Thanks for the links, Markus (mworsdorfer – instagram)
ENJOY READING IT: X-T10 First Look / XF 90mmF2 WR First Look
Spotted by Thomas and shared at the FR-facebook page here: the Fujifilm X-T10 with XF 35mmF2 WR lens (via lesnumeriques). Accoding to the roadmap, the XF 35mm will be released late 2015… and would be the perfect kit lens for the Fuji X-PRO2 ;) .
Do you like the look of the X-T10, now that more and more real life samples surface on the web? The discussion is hot at the fuji-x-forum… you can read here what fellow X-shooters think about it.
_ _ _
X-T10 (body + kit options): USA: AmazonUS / BHphoto / Adorama EU: AmazonDE / AmazonUK / AmazonFR / WexUK / Cameraworld / PCHstore / AUS: Camerapro
XF 90mmF2 WR: USA: AmazonUS / BHphoto / Adorama EU: AmazonDE / AmazonUK / AmazonFR / WexUK / Cameraworld / PCHstore / AUS: Camerapro