DJI confirms Ronin-S will get Fujifilm X Support via Firmware Update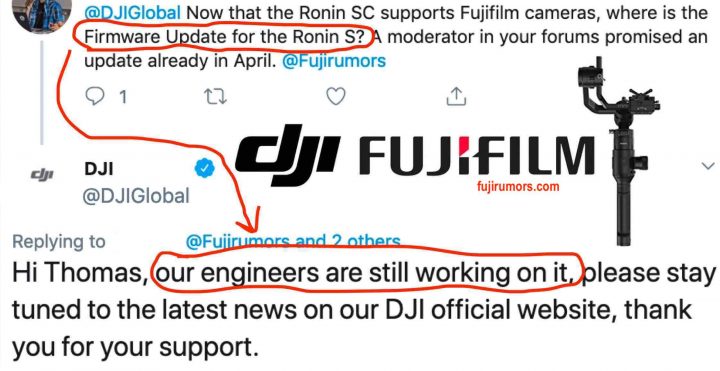 Recently DJI launched the DJI Ronin-SC with partial support for Fujifilm cameras (full news here).
Once the news hit the web, some FR-readers wondered what happened to the firmware update, that DJI promised to deliver for the DJI Ronin-S to finally support Fujifilm cameras.
As you can see above, DJI confirmed on Twitter, that that engineers are still working on it.