CP+ :: Fujifilm Presents 2.0x Teleconverter and says 1 or 2 more lenses (not in roadmap now) will still come this year!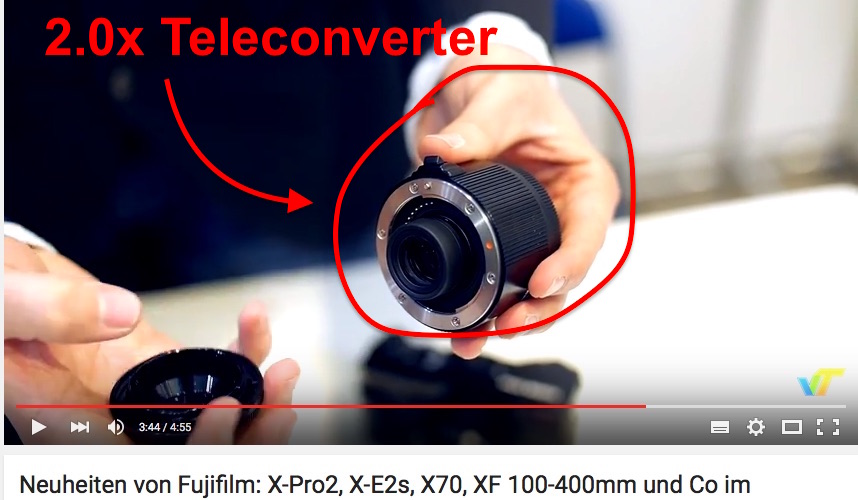 So the rumor shared last month here was true (once again thanks to FR sources)… Fujifilm will launch a 2.0x Teleconverter.
Check out the video below of ValueTechTV (min 3:40)
He says that:
this is not a mock-up, but a working sample of the 2.0x Teleconverter
there is no release date for it, but the journalist thinks it could still come this year (the rumor says it will come before Photokina)
will work with lenses like the 100-400
The journalist says that Fujilm told him that there will be still 1 or 2 lenses this year (his guess is photokina), but didn't share any more details. He is evidently speaking of lenses not included in the roadmap.
nice spot and thanks for the link to Fuji X Forum Member Quincy… yep, that guy, who made me drop my coffee :)
The FujiRumors rumored Roadmap ::  First Confirmation, there will be a 2.0x Teleconverter