Comparisons Reloaded: X-E2 vs A7r (jpeg) + X-E1 vs X-E2 (RAW)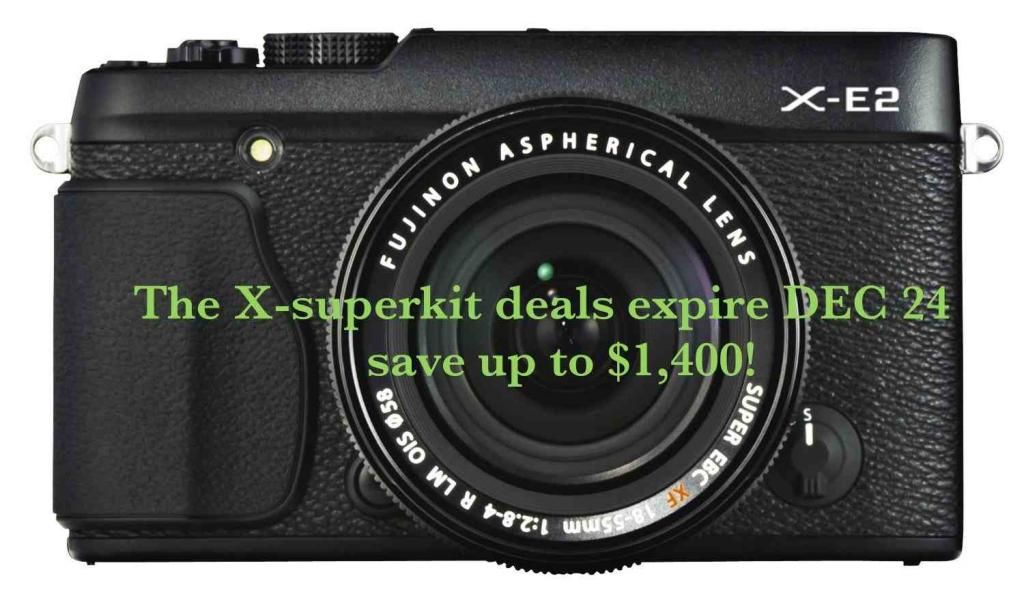 Save up to $250 (stackable up to $1,400 savings) on ALL XF Lenses with the purchase of the X-E1, X-PRO1, X-M1 or X-E2 body. Check this deal out here at AmazonUS, at BHphoto here and at Adorama here. Offer valid through December 24, 2013
_ _ _
X-E2 vs A7r JPEG
by soundimageplus
Patrick, firstly many thanks for your recent links. I do very much appreciate it. Via this my post on the jpg. comparison between the A7r and X-E2 got an incredible number of visits. I did that quite quickly so I decided to do a much more comprehensive comparison at all ISO's and make the files available for download. This is a result of the interest your link created.
This is the newly published link here – and I hope you able to mention this in a post as it's a much better indication of the differences as far as I'm concerned. It does of course also show how the Fuji files have a lot more detail at the higher ISO's than the Sony, which I felt was missing from the previous comparison.
As ever thanks again for your support and hope things are going well with you.
X-E2 vs X-E1 RAW
Jordan shared the second part Jordan compares the RAW of the X-E2 and X-E1. Read and see more here at admiringlight: "So, the final verdict?  The X-E2 has a very slight edge in RAW performance over the X-E1.  However, it's not something that is a big enough difference to sway an upgrade, in my opinion.  The reasons to upgrade from the X-E1 to the X-E2 are predominantly due to improvements in speed and usability. "