COMPARISON :: Fujifilm X-Pro2 Vs. Fujifilm X-T1 @ High ISO (up to 25,600) :: And the Winner is….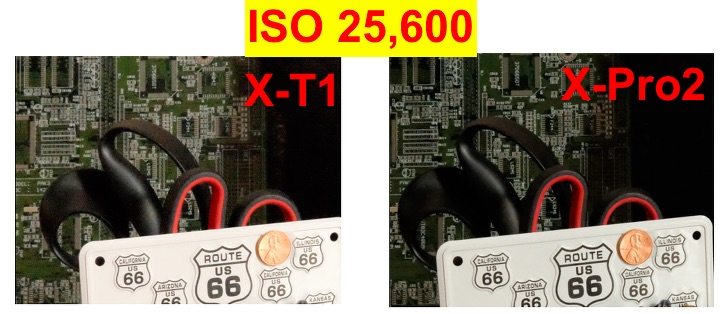 image courtesy: billfortney
In my article "10 Reasons Why the Fujifilm X-Pro2 Surprised Me" I've placed the High ISO performance on the first position. The first High-ISO Samples looked just great, and according to focus-numerique, the X-Pro2 has the same performance of the Full Frame 24MP Sony A7II at ISO 6,400
Well, this time it's billfortney, who compares the Fuji X-T1 (X-TransII) with the Fuji X-Pro2 (X-TransIII). His conclusions:
"My evaluation is that the X-PRO 2 shows significantly more detail in the fine detail areas, no surprise with a 33% increase in mega pixels.
I would have thought that noise would remain stable, but it has improved dramatically.
The X-PRO 2 is at the very least 1 stop better than the X-T1, maybe stretching to almost 1.5 stops. Look at the black scissors, the X-PRO 2 not only has deeper black within noise to speak of, but much better texture detail as well. I can't believe I'm saying this but I think I might actually rely on 25,600 if I had to, it looks remarkably good!"
For those who already used the dpreview studio shots and imaging-resource comparometer to compare X-Trans1/2 cameras with the X-TransIII X-Pro2, this will not be a surprise.
Fujifilm X-Pro2
USA: BHphoto / AmazonUS / Adorama / CANADA: AmazonCA / EUROPE: AmazonDE / AmazonUK / WexUK / PCHstore / AmazonITA / AmazonFR / AmazonESP /   AUSTRALIA: CameraPro