See the FIRST IMAGES of the Fujifilm XF 23mmF2, XF 50mmF2 and XF 80mmF2.8 OIS Lenses!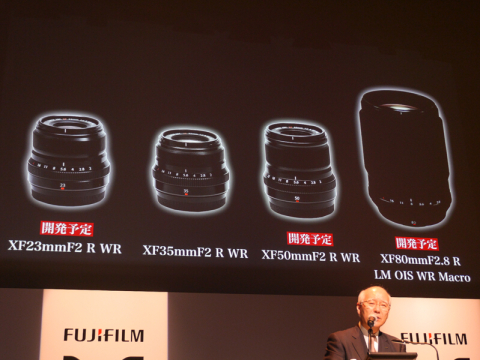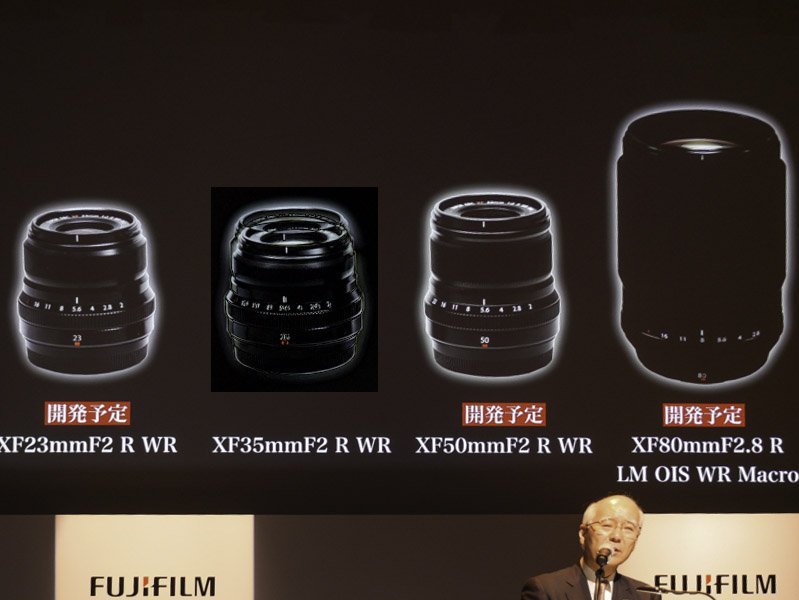 Distortion Corrected Image (thanks exkeks)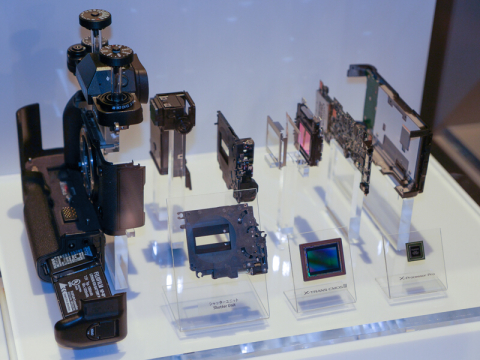 X-T2??? Yep!
Yeah, I know… the X-T2 is awesome!
But we should give proper space also the newly annoucned roadmap… and the first image of the 23mmF2, XF50mmF2 and 80mmMacro, which comes with will be compatible with both teleconverters and have OIS (maybe the huge shitstorm on FujiRumors convinced Fuji to implement OIS into it… We Have The Power :-) ) via dc.watch
Ok.. these are official images displayed by Fujifilm Japan at a press event, but that 23mm looks too big. On the official Fuji lens Roadmap (shared in the live blogging here), the XF23mmF2 looks definitely smaller.
I guess somebody is salivating right now ;)
By pre-ordering your gear using one of the links below, you'll support FR. No extra costs for you, but a small amount is valued back to FR. Your help keeps the site runing
Thanks to those, who decide to support FR :-)
Fujifilm X-T2: USA: BHphoto / AmazonUS / Adorama / CANADA: AmazonCA / EUROPE: AmazonDE / Calumentphoto DE / AmazonUK / AmazonITA / AmazonFR / AmazonESP / PCHstore / WexUK / AUSTRALIA: CameraPro
New NP-W126S Batteries: BHphoto / Adorama /
Vertical Battery Grip: USA: BHphoto / AmazonUS / Adorama / CANADA: AmazonCA / EUROPE: AmazonDE / AmazonUK / AmazonITA / AmazonFR / AmazonESP / PCHstore / WexUK / AUSTRALIA: CameraPro
Metal Hand Grip: USA: BHphoto / Adorama /
EF-X500 Flash: USA: BHphoto / AmazonUS / Adorama / CANADA: AmazonCA / EUROPE: AmazonDE / AmazonUK / AmazonITA / AmazonFR / AmazonESP / PCHstore / WexUK / AUSTRALIA: CameraPro