Fuji's new hand grips (X-E1/2 + X-PRO1) finally available for pre-order at AmazonUS!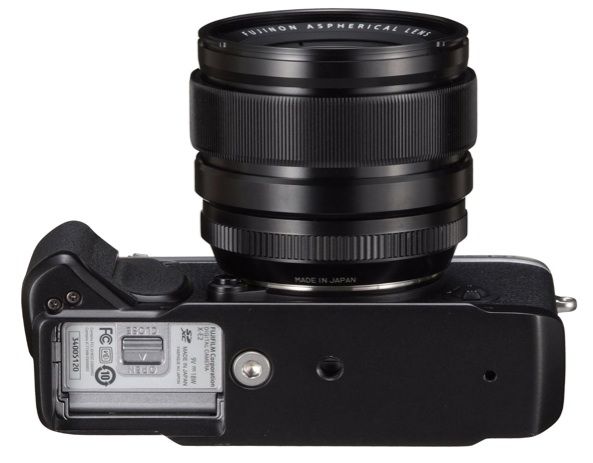 On December 18th, Fujfilm announced the new handgrips for the FUJIFILM X-Pro1 and X-E1 / X-E2, giving enhanced performance when using a tripod. Now, one month later, you can finally pre-order it at AmazonUS here.
thx for telling, 2daloo.
Product description:
(1) High quality X Series design

Maintaining the quality associated with X Series cameras, the new hand grip bases are milled from aluminum block with the grip designed to integrate perfectly with the camera, to deliver firm grip whilst keeping a stylish silhouette.
(2) Optimum balance that allows sufficient clearance from the camera body base when the camera is tripod mounted with a large-diameter lens

The new hand grips allow an additional 8mm clearance from the camera body base to prevent large-diameter lenses such as the XF23mm and XF55-200mm from interfering with the tripod head.
(3) Allows battery and memory card access without removing the grip

The MHG-XPRO and MHG-XE hand grips are designed specifically to allow users to open the camera's battery cover for speedy access to the battery or memory card even while the grip is mounted on a tripod.
(4) Enhanced operability with a tripod

The hand grips have a tripod-mounting screw hole positioned so that the rotation axis of the tripod is aligned with the optical axis of the lens to enable panning and framing free of rotation displacement. The base part also features a 38mm-wide protrusion that acts as a quick-release dovetail plate for use with a dovetail tripod mount.